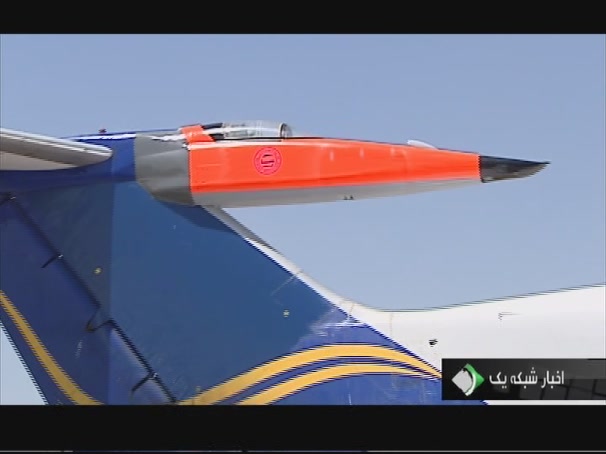 On Aug. 21, the first avionics and radar testbed for what it's thought to be the Saeqeh V fighter jet, made a sudden appearance on the images taken during the presentation of six types of new military equipment held in Tehran.
In fact, according to FARS, the aircraft was showcased during a presentation that included the fourth generation of Fateh 110 missile, Bonian 4 marine engine, Armita space test laboratory, Aras tactical vehicle, Vafa mortar-launcher, and Shahed navigation system.
The front section of the new fighter (an advanced version of the Saeqeh, a modified F-5 with Hornet-like tails) is attached to the tail of a  Tu-154 testbed that will be used for high speed tests.
Although we don't know anything of this "new" aircraft, the military significance of this alleged next generation plane is at least questionable. However, this experimental plane shows that the Iranian aerospace industry is quite active, not only on UAV (Unmanned Aerial Vehicle) technologies.
Screen captures from the Iranian TV.
Related Articles