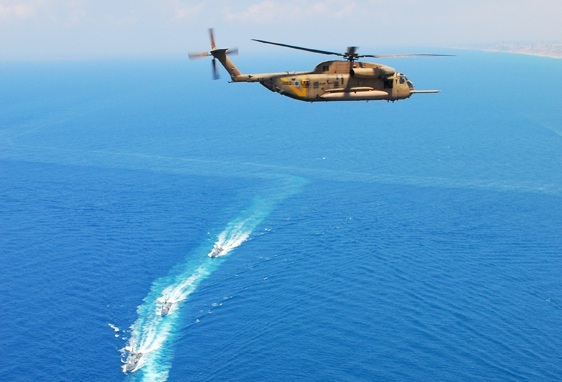 The Jerusalem Post reported that the Israeli Defense Force has grounded its entire fleet of Sikorsky CH-53 helicopters (thought to be between 25 – 38 aircraft) after one of them had a problem with its rotor system and had to make an emergency landing.
The incident took place on the evening of Wednesday Aug. 15 near Tel Nof airbase south of Tel Aviv.
An IDF Spokeman said to the JP reporter that: "A technical issue arose during the flight, and the helicopter landed in an open field," he also added that "the helicopter and crew are unharmed".
The article went on to say that the technical fault lay in the rotor system and the grounding was standard procedure to ensure that the fault is not linked to the general design of the helicopter. The IDF spokesman said "We will keep the helicopters grounded until the cause of the fault in the motor components has been identified".
A technical team is investigating the problem.
Richard Clements for TheAviationist.com
Image credit: Israeli Air Force
Related Articles