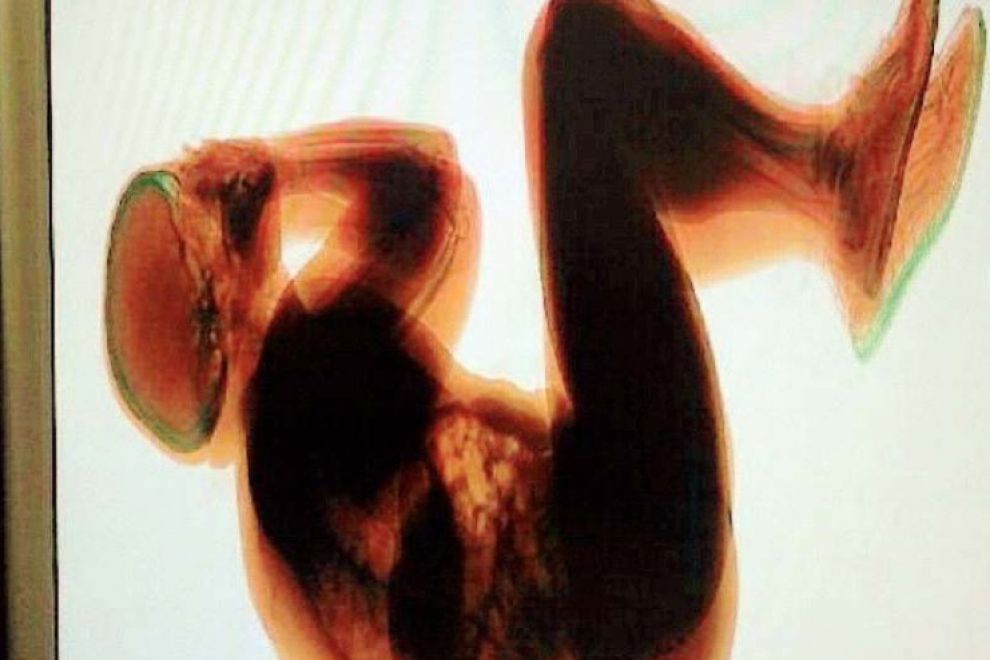 On Jul. 23, at about 18.00 local time, a drunken Norwegian man fell asleep on the conveyor belt of the baggage inspection machine of the Rome Fiumicino airport Terminal 3's check in desks.
While having his quick alcohol-induced nap, the inebriated man failed to wake up when the machine began working. He travelled for 50 meters until he gots a full X-ray screening.
No one spotted him until the security staff watching the baggage inspection machine TV sam him making it through security in fetal position.
The entire Terminal 3 was immediately closed as the drunken Norwegian continued sleeping regardless of the chaos he had caused.
This is the X-ray image released by the airport authorities. You can see the drunken man….and some of his internal organs.
An official told Italian newspaper Repubblica that there was no security breach as a security system would have prevented him from entering sensitive areas. In fact, since it didn't have a luggage tag, he would have kept circulating on the baggage carousel until someone saw him.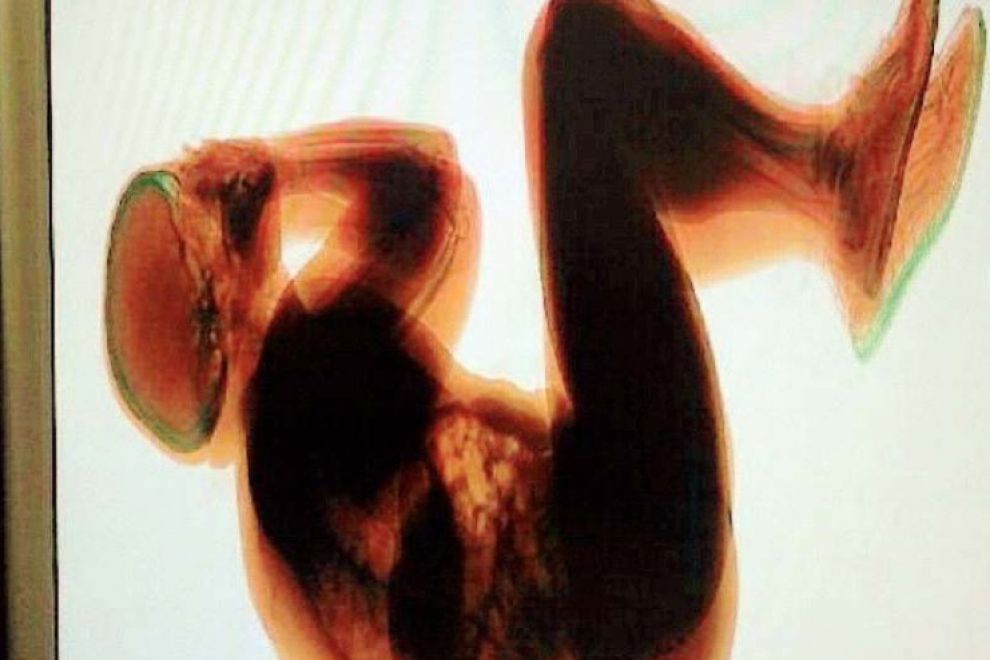 Related Articles