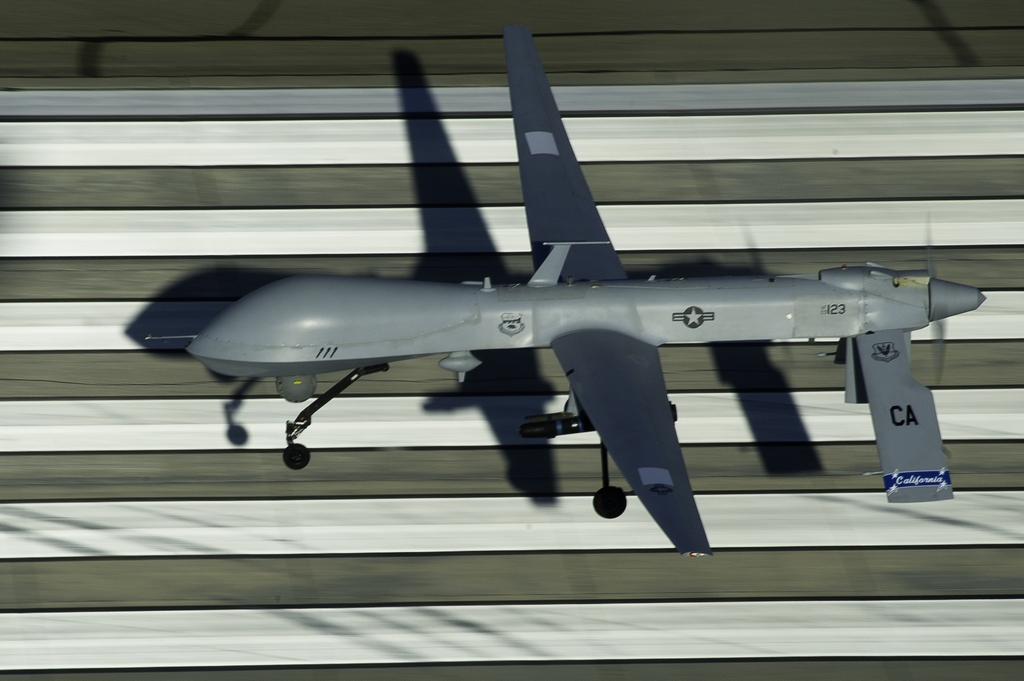 The Federal Aviation Authority (FAA) has finally given the go ahead for the use of remotely-piloted Predator drones in the airspace above 10,000 acres in North Dakota.
According to an article published on RT.com, Starting in October Grand Forks will see a domestic training facility for military unmanned aerial vehicles (UAV) with the trainee pilots flying the drones several times a week using lasers to paint ground targets.
In an interview with the Grand Forks Herald, Col. Rick Gibney, commander of the 119th Wing of the North Dakota Air National Guard said: "People may hear airplanes flying above, but there will be no visible lights and no explosions."
Gibney added that the site at CampGrafton will allow pilots to train in real world conditions rather than heavily relying on simulators to learn the basics of flying drones. There will not be huge number of flights initially but would gradually build up.
The FAA says that traditional aircraft will continue to fly through the airspace, with what amounts to four flights daily; Gibney cannot see that as a problem, and backed up these views by pointing out that in drone-licensed part of Nevada and California "There's a lot of other aircraft in those areas, and a lot of commercial aircraft around those areas."
Not everyone has welcomed the news.
Opponents of the UAV training ground have asked for more oversight to how the UAV's will behave, and more specifically, some have raised concerns about the dangers that could come from the use of the lasers that will be used by the Predator pilots.
The latest FAA regulations state: "Since the MQ-1 Predator (UAV) laser is non-eye safe and will be used during training sorties flown by the military, its use constitutes a hazardous activity that must be confined within restricted area airspace to protect non-participating aircraft."
According to the latest estimates the number of domestic drones operating in the U.S. airspace will number 30,000 by the end of the decade: one of the reasons why many people are becoming increasingly concerned over safety and privacy of stateside drone ops.
Richard Clements for TheAviationist.com
Image credit: U.S. Air Force