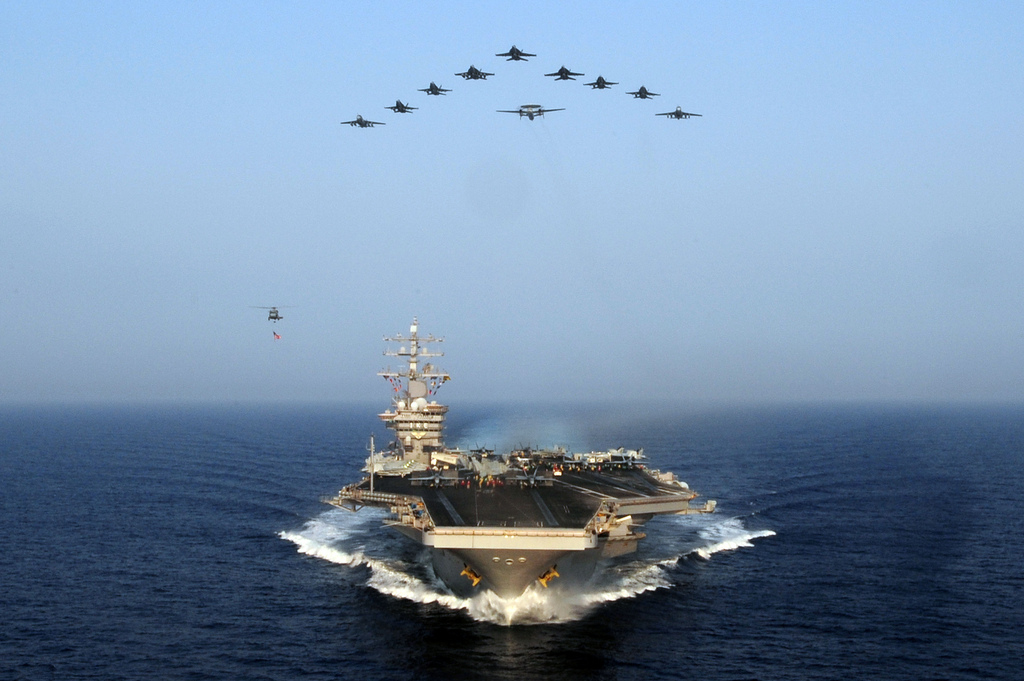 The following picture, taken on Jul. 10, depicts 11 aircraft from Carrier Air Wing (CVW) 7 fly over the Nimitz-class aircraft carrier USS Dwight D. Eisenhower (CVN 69) as it sails in the Mediterranean Sea on a scheduled deployment supporting maritime security operations and theater security cooperation efforts in the U.S. 5th and 6th Fleet areas of responsibility.
While tension in Syria grows because of the atrocies being committed by the Syrian army and pro-Assad militia, as a consequence of the increasing Syrian armed forces activity and because of the alleged downing of a Turkish Air Force RF-4E, the presence of a U.S. aircraft carrier in the area means that Washington could be ready in a matter of a few hours to back with force the "immediate ceasefire in and around Hama to allow the UN observer mission" US Secretary of State Hillary Clinton called on Jul. 13.
Still, a military intervention in Syria is quite unlikely at the moment and the USS Eisenhower will probably move to the Persian Gulf in the next weeks.
To support Operation Enduring Freedom. And keep Iran under costant pressure.
It's a tough job, but someone's gotta do it.
Image credit: U.S. Navy
Related Articles