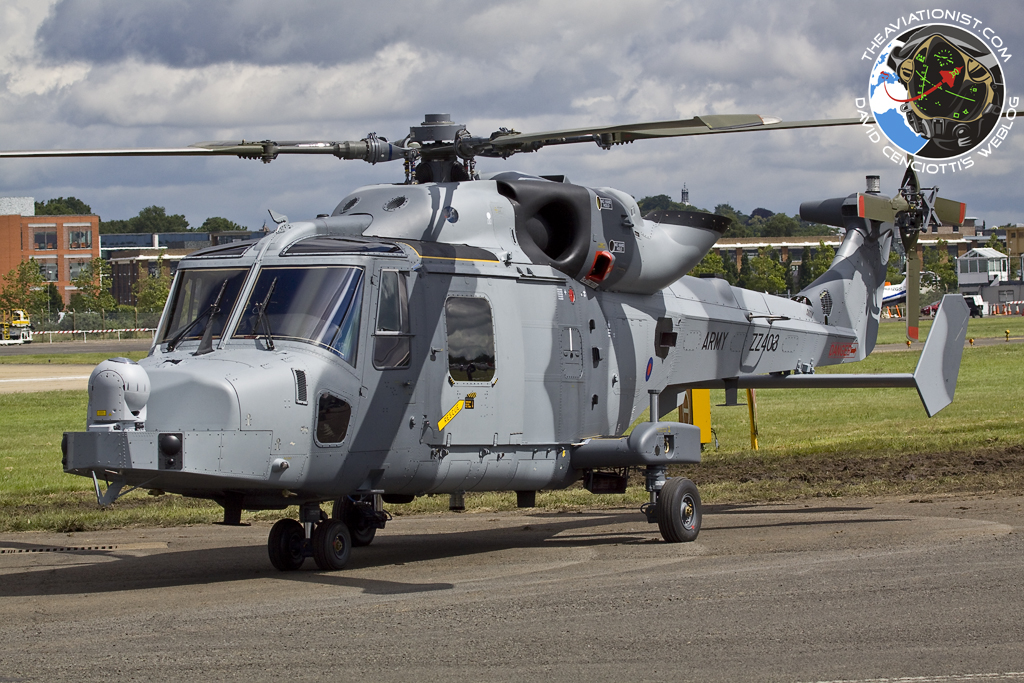 On Day 3 of the Farnborough International Airshow, the first three AgustaWestland AW159 Wildcat helicopters were officially delivered to the UK Ministry of Defense.
The keys of the first Wildcat multi-role chopper, were taken over by UK Defense Secretary Philip Hammond.
The first AW159 was accepted in April 2012 and since then a further four aircraft have been delivered with deliveries continuing until 2016 from Finmeccanica's AgustaWestland Yeovil production line.
The Wildcat will enter service with the Army (34 helicopters) and Royal Navy (28 helicopters) in battlefield reconnaissance, command and control, transportation and force protection, as well as and shipborne helicopter roles, including an anti-surface warfare. Interestingly, since there is a high degree of commonality between the Army and Royal Navy Wildcats, the aircraft will be able to switch roles if required.
The AW159 is a much modified and update helicopter based on the Lynx. It has a semi-rigid rotor head to give it high agility and is fitted with composite rotor blades utilising the same technology that enabled the Lynx to break the world helicopter speed record. Its pair of CTS800-4N engines, have exhausts which include built-in IR suppression to enhance survivability.
The cockpit features four large area (10" x 8") displays and a fully integrated avionics suite and mission system. Infra-red and daytime color imagery is provided through a nose mounted Electro Optical Device which incorporates a laser range finder. Naval variants are also equipped with a 360 degree scan radar and weapon carriers for a range of torpedoes, depth charges and anti-surface missiles.
Related Articles