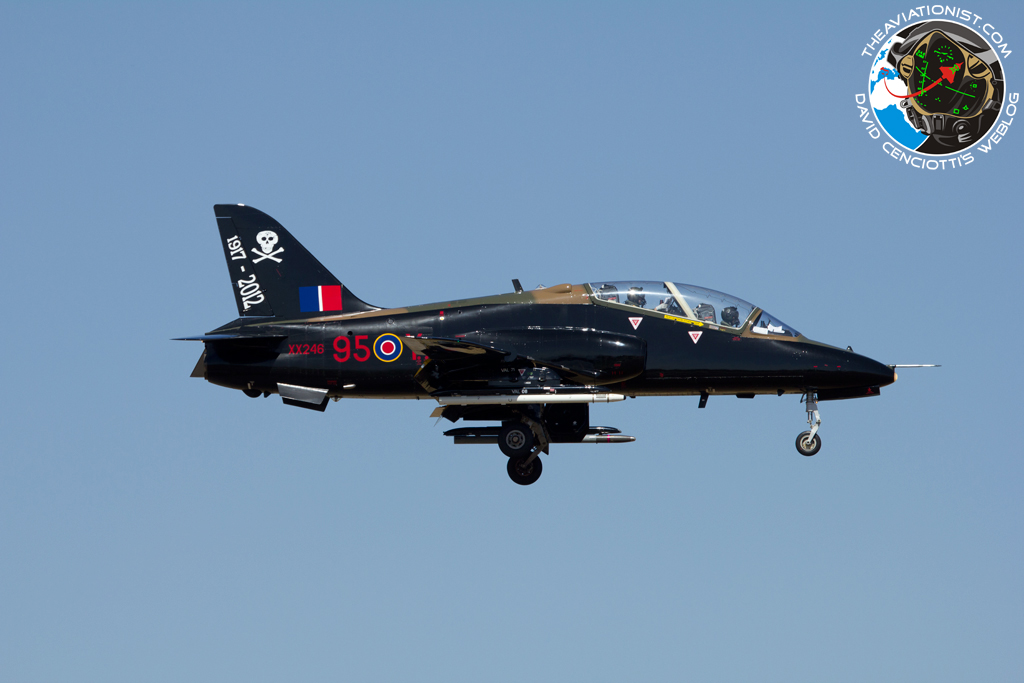 Taken by Gian Luca Onnis, at Decimomannu airbase on Jun. 28, the following pictures show two RAF Hawks landing for a stopover in Sardinia on their way to Akrotiri, Cyprus.
Noteworthy, one of the them sported the 100 Squadron 95th Anniversary Scheme.
Based at RAF Leeming, the 100 Sqn's Hawks operate in a mixed target facilities role along with exercise and training support which include WSO training, and dedicated aircraft to support the Joint Forward Air Controllers Training and Standards Unit.
Image credit: Gian Luca Onnis
The unit badge, the skull with crossbones (approved by King George VI in November 1937), was the official version of a motif used by the Squadron on the Western Front in 1917.
Related Articles