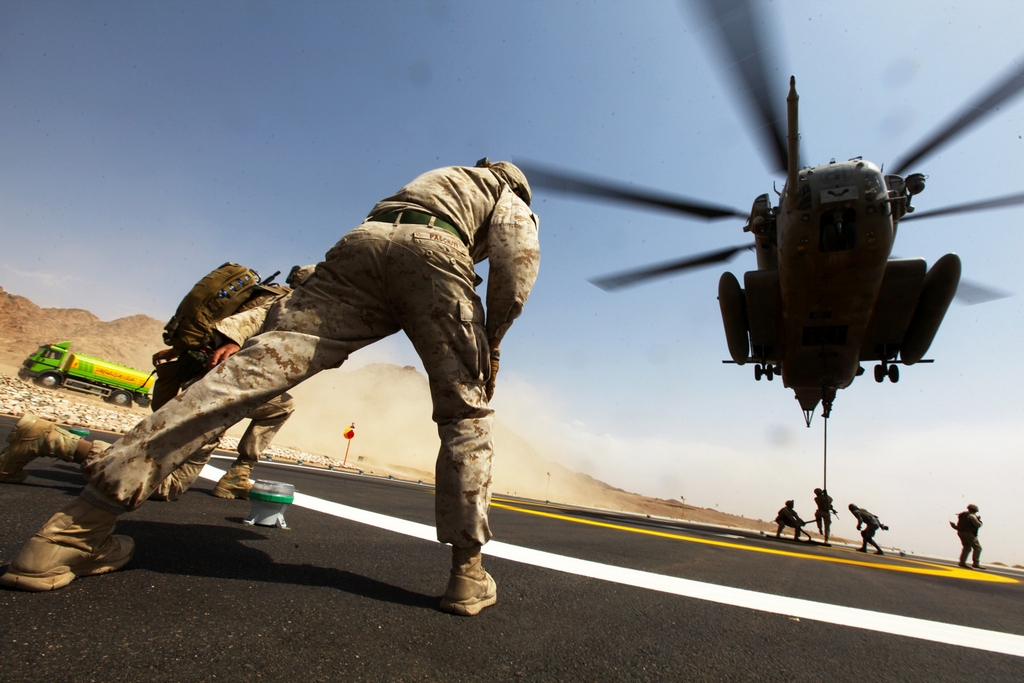 The following impressive images show, the U.S. Marines from the Maritime Raid Force, 24th Marine Expeditionary Unit, fast-roping  from a CH-53E Super Stallion helicopter, belonging from Marine Medium Tiltrotor Squadron VMM-261 (Reinforced).
They were taken on May 14, in Jordan, during Exercise Eager Lion 12 a major strategic theater cooperation exercise, including 19 countries and more than 12,000 participants, focusing on irregular warfare, special operations, counterinsurgency and crisis response.
Fast-Rope Insertion Estraction System is a technique used for descending from a helicopter in places where the chopper can't land or where it doesn't need to for deploying troops quickly.
This technique was developed by the British during the Falklands War.
Photo by Cpl. Michael Petersheim, 24th MEU
Related Articles