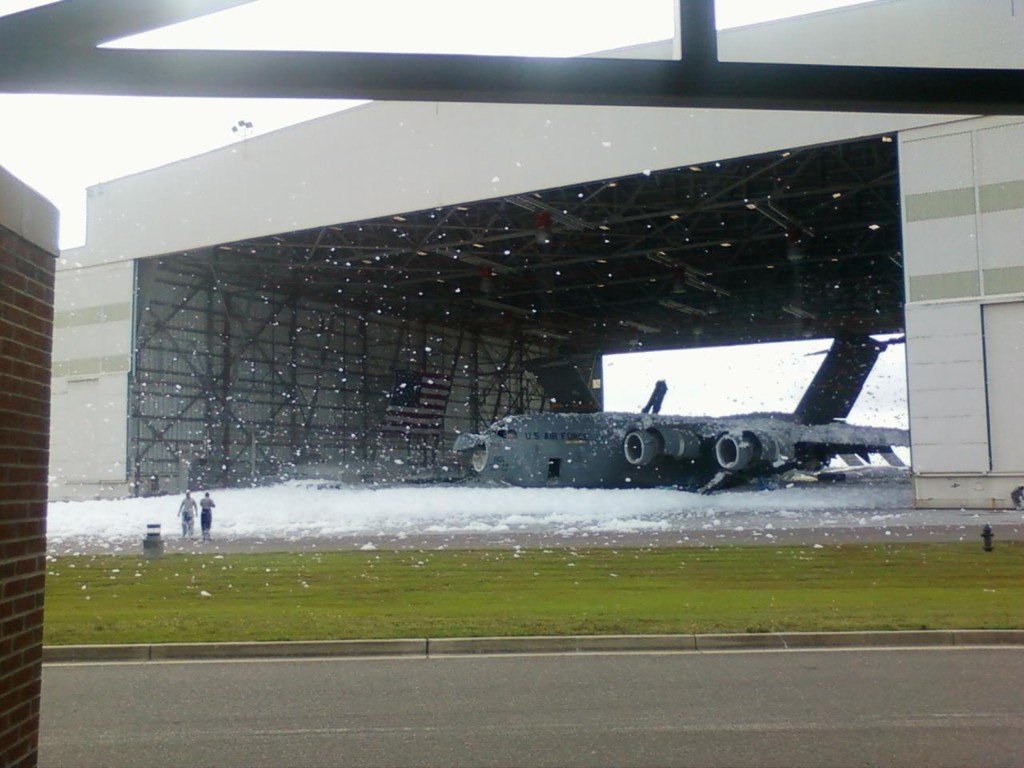 When I published the picture about the F-15, F-16 and A-10 submerged by foam at Eglin AFB, Florida, I thought that this kind of incident was quite rare.
I was wrong.
First of all, a visitor recounted that something like that happened with a C-135 VIP transport at Hickam AFB many years ago. They put it into the fuel cell hangar, and left the cockpit windows open. It rained that night, the roof leaked, and the fire suppression system went off. They found the cockpit filled with halon.
Then, a pilot sent me the following picture taken in 2011 at Charleston AFB, South Carolina, when a fire suppression system went off inside a huge C-17 hangar.
Obviously, the size of both the hangar and the C-17 is such, that the U.S. airlifter was far from being submerged by foam.
Courtesy image
Related articles