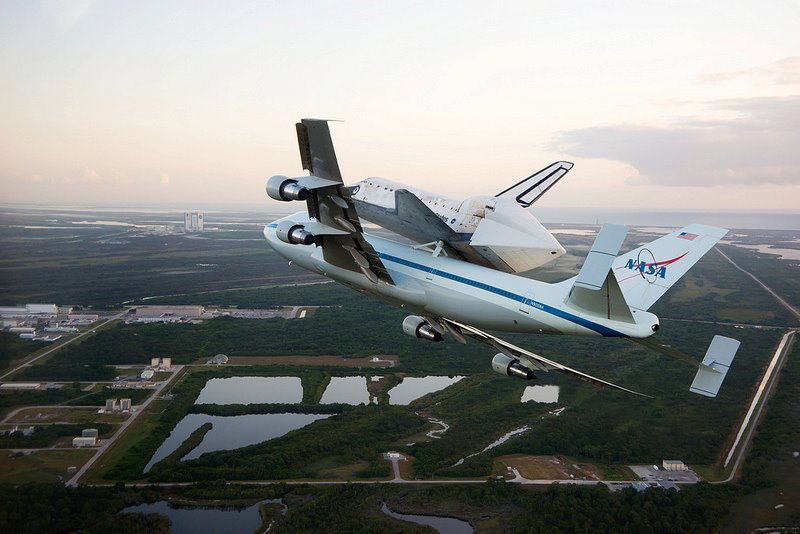 The following pictures were published today on the U.S. Air Force Westover Air Reserve Base Facebook page.
They show the Space Shuttle Discovery mounted atop NASA Shuttle Carrier Aircraft SCA (NASA 905) shortly after take off from Kennedy Space Center, in Florida, at about 7 a.m. EDT on on Apr. 17.
The duo, followed by a T-38 chase plane (whose backseater carried the camera that took the cool images), headed south to fly over Brevard County's beach communities for residents to get a look at the shuttle before it left the Space Coast for the last time.
Image credit: NASA via Westover Air Reserve Base
Related articles