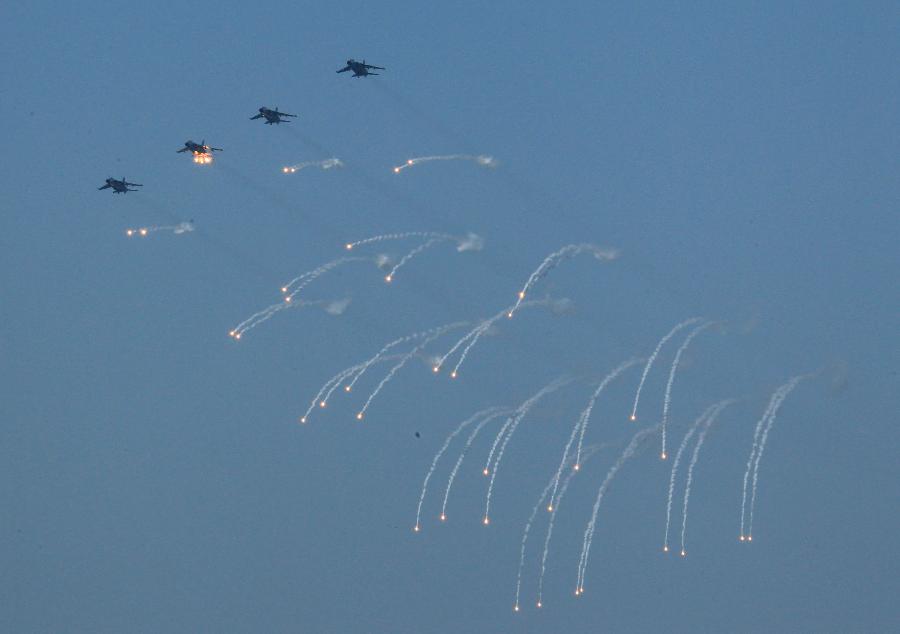 An interesting fleet review of the Russia-China joint naval exercise in the Yellow Sea took place on Apr. 26. Chinese and Russian warships, warplanes took part in the final event of the drills that included also live ammunition firing.
The war games (dubbed "Joint Naval Drill 2012") seem to be a Moscow and Beijing response to the U.S. naval build-up in the area, where the Chinese and Russians have also to face two US close allies: Japan and South Korea.
Japanese and South Korean surveillance and intelligence gathering planes were frequently spotted shadowing the Russian convoy as it cruised from Vladivostok to the naval base near Qingdao, n the south of China.
Among the warplanes that performed the flyover of the fleet, there were also some People's Liberation Army Navy Xian JH-7s and J-11s that made abundant use of flares, as the following image, published by Xinhua News Agency show.
Image credit: Xinhua/Zha Chunming
Related articles