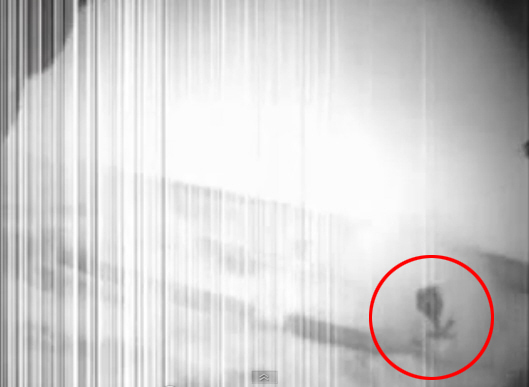 Take a look at the following screenshots taken from a Youtube video taken with a helmet-mounted camera by US Special Forces (Delta Force's A Sqn) rescuing Italian and Polish contractors from a hideout in Iraq with the help, once again of the 160th SOAR, on Jun. 8, 2004.
The first thing  I thought when I saw the footage is that sometimes history repeats itself.
Here the full video. The impact is clearly visible at mins 1.23 and 1.49:
Contractors had been abducted in Baghdad on Apr. 13, 2004 along with another Italian citizen, Fabrizio Quattrocchi, who was killed by kidnappers on Apr. 14.
A daring rescue operation was put into action as soon as coalition forces gathered reliable information on the location where the hostages were being held. As the footage shows, the 4 MH-60s (using c/s "Prince 61 – 64") along with 4 escorting AH-6s ("Granite 71 – 74") flew  over Baghdad then approached fast and low the compound where the workers were held.
While the third MH-60K ("Prince 63") was flaring before touch down (with a dust cloud raised by the preceeding choppers) it hit the comp0und's wall with its tail rotor beam/stabilizer. Fortunately, unlike what happened in Afghanistan during Operation Neptune's Spear, the Black Hawk did not break apart and it was able to land allowing the SOF operators to leap out and to rescue hostages. The operation was successful (as the OBL raid was) and the helicopter was (probably) able to return to its base (the video doesn't show this phase so we can't be completely sure it didn't suffer some structural damage).
Anyway, what happened during the 2004 rescue in daylight conditions, seems like a confirmation to what I've already suggested yesterday (pt1) describing the possible root causes of the crash landing of the Stealth Black Hawk during the OBL raid: the helicopter might have hit the compound's wall on fast approach for landing at night with NVG in a particularly long and exhausting mission. A lesson to be learned for future special ops involving low level approaches to compounds surrounded by walls?