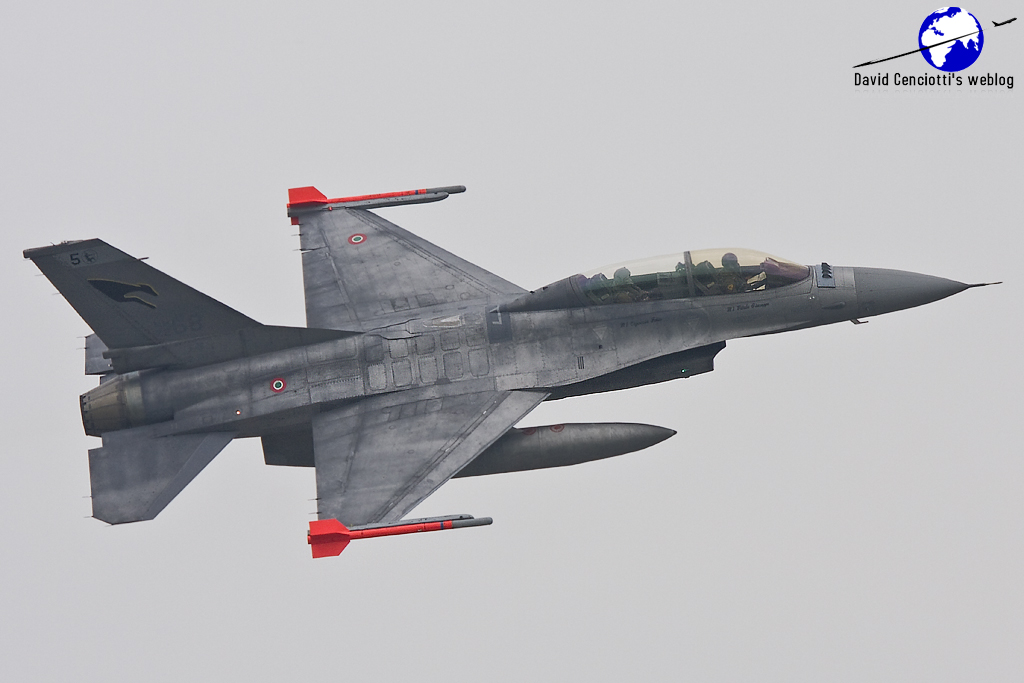 "Con la Diana sul Petto" is the name of the event that the 5° Stormo organised in Cervia airbase to give farewell to the F-16. The locally-based 23° Gruppo is in fact about to release its remaining "Vipers" to the 18° Gruppo based in Trapani, that will be the last Italian squadron to fly with the F-16, while Cervia will probably host the HH-3F of the 15° Stormo. To celebrate the event, a special colour and a special tail were prepared and displayed in a sort of mini-airshow that was scheduled to take place both on April 16 and 17, 2010. On the first day, a training display by the Frecce Tricolori was also scheduled but the 9 MB.339s did not perform their practice display because of the bad weather, while, on Apr. 17, the entire flying activity was cancelled because of the volcanic ash that interested the Northern Italian airspace.
The full special was MM7244, sporting a large "Viper" to homage the nickname of the aircraft, while the MM7236 had a special tail with the Diana the Hunter in two different versions on the two faces of the tail.
The following panoramic picture was obtained by stitching 15 3908x2096pixel pictures.

The following panoramic pictures were made by Giovanni Maduli.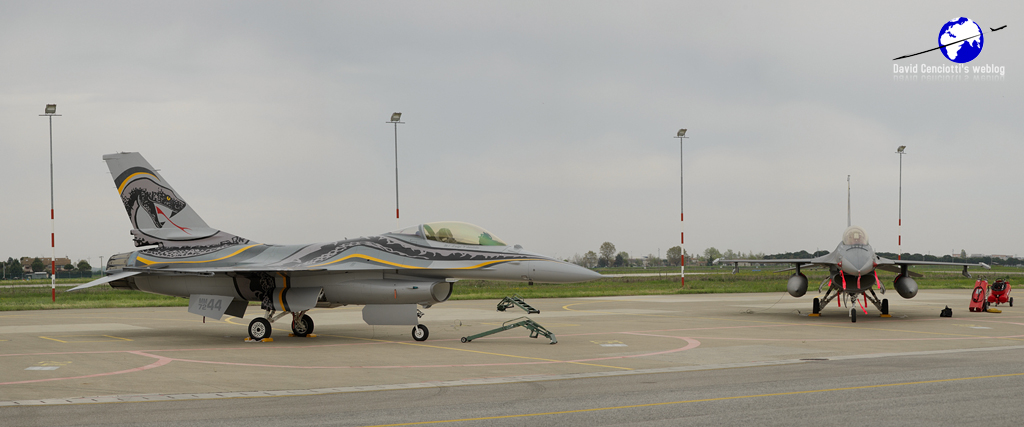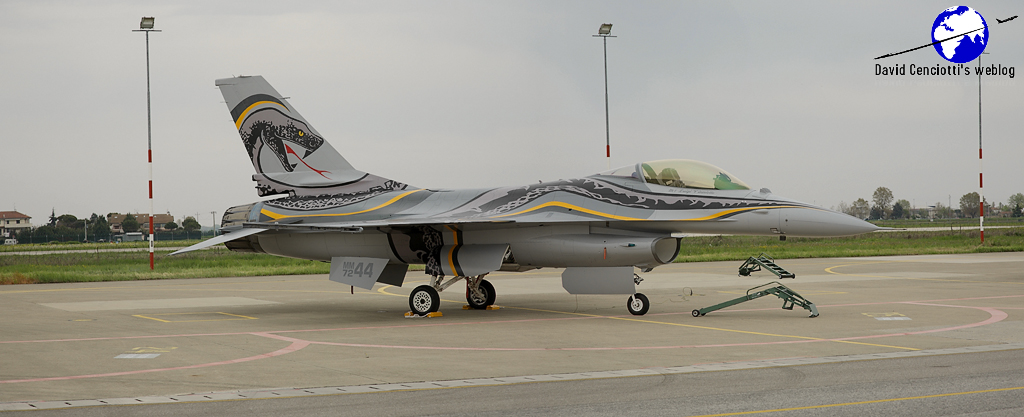 Interestingly,  I found the issue of Rivista Aeronautica with my article on the 5° Stormo, published in 2004, put into a frame and hang up on the corridor inside the 23° Gruppo building.