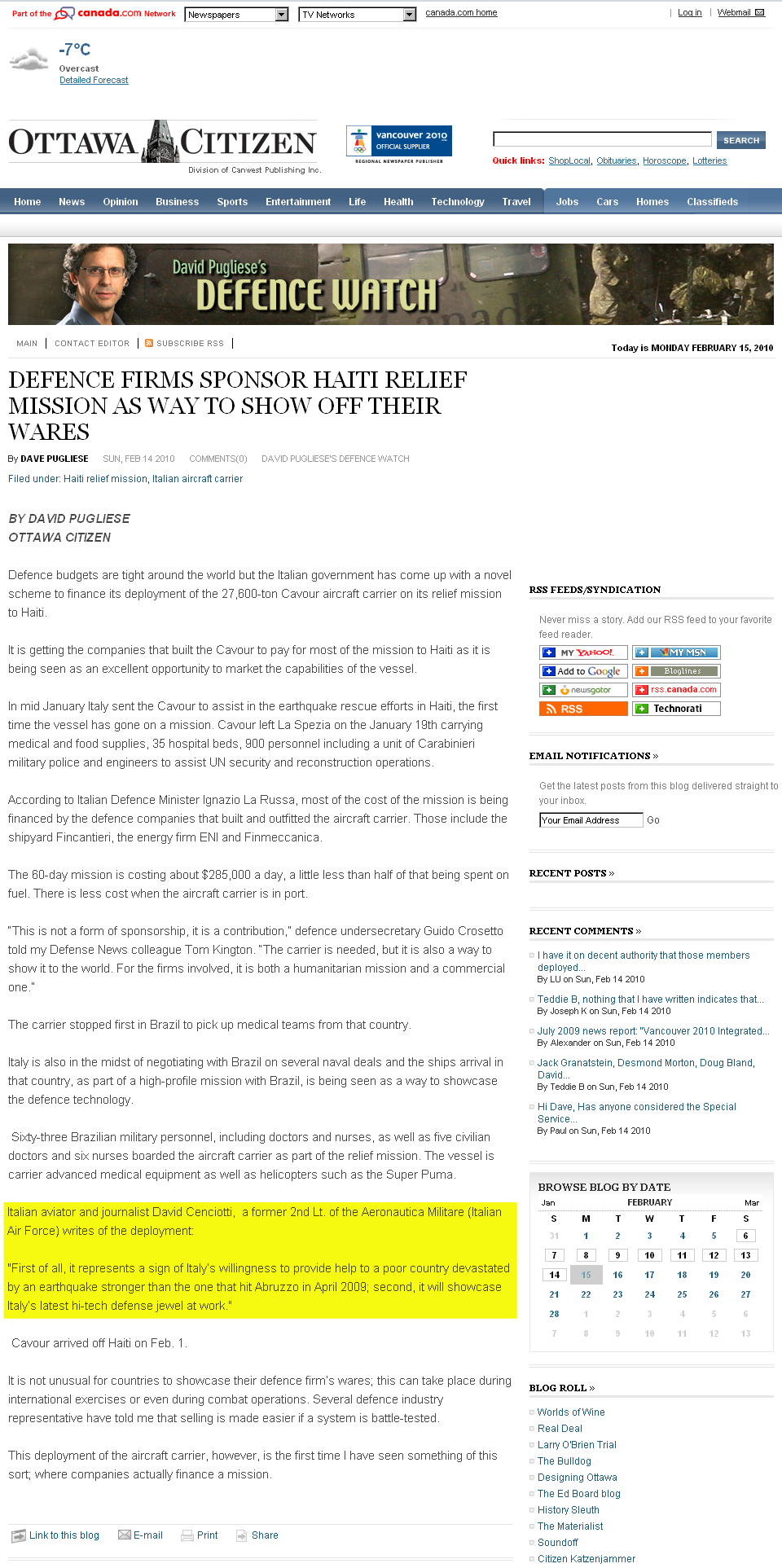 The Ottawa Citizen is an English-language daily newspaper owned by CanWest Global in Ottawa, Canada, with a circulation of 141,540. In an interesting article published on Feb. 14, 2010, by Ottawa Citizen dealing with the support provided by the Italian Government to the Haiti relief mission by means of the Cavour aircraft carrier, the Defence Watch coloumnist David Pugliese quoted my article "Cavour aircraft carrier joins Haiti relief effort".
David Pugliese's article can be read at the following address:
http://communities.canada.com/shareit/blogs/news/archive/2010/02/14/defence-firms-sponsor-haiti-relief-mission-as-way-to-show-off-their-wares.aspx
I highlighted the text that referenced this weblog's article.