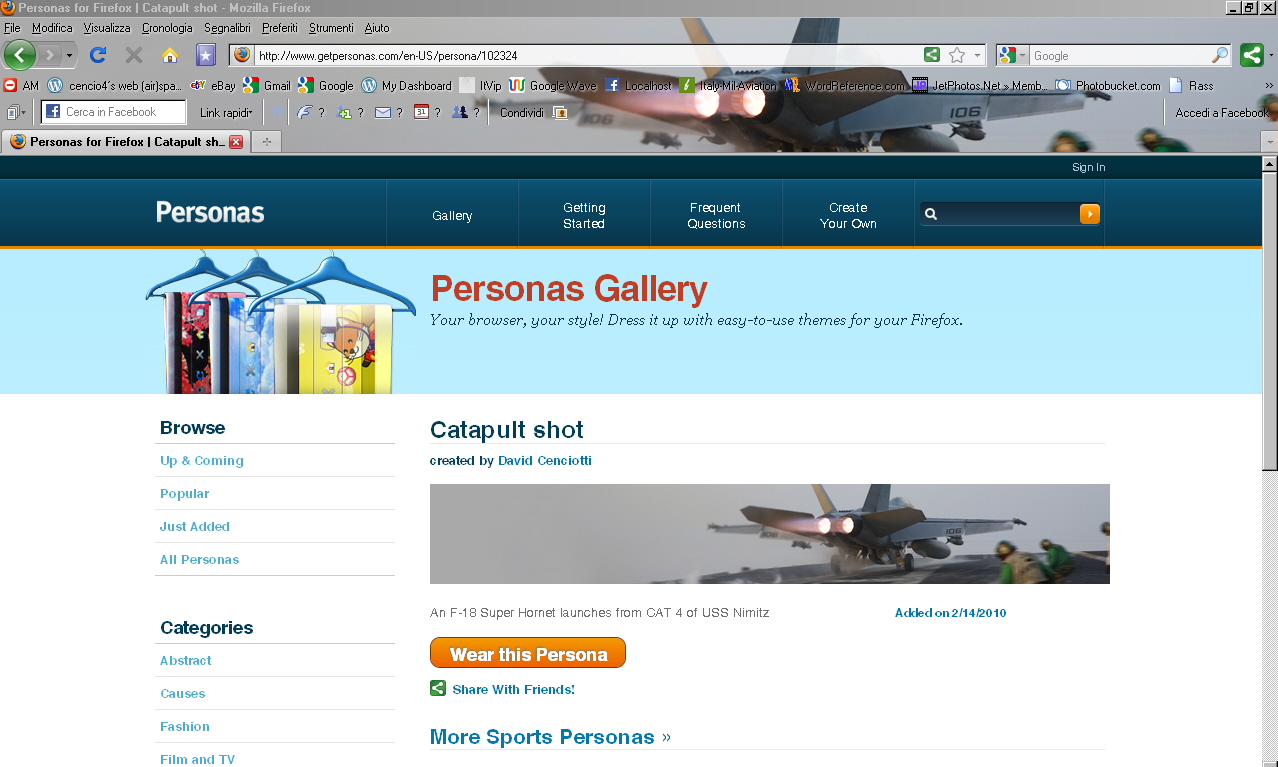 Personas are easy-to-install themes that change the look of your Firefox web browser. They are different from themes since they change just the look of the browser without changing the navigation buttons, toolbars and menus, like themes do. On Firefox 3.6, with Personas you can instantly preview a design and install it in one click without needing to restart and without needing any add-on. It's free and simple. There are thousands personas available for your browser. Since there was a lack of aviation related personas, I decided to create a new one that I named "Catapult shot".
You can view and use it here:
http://www.getpersonas.com/en-US/persona/102324
If you are not using Firefox 3.6 yet, you can download it here:
http://www.mozilla.com/en-US/firefox/all.html
FAQ about personas can be read here:
http://www.getpersonas.com/en-US/faq#whatarepersonas
If you don't want to upgrade to Firefox 3.6 but you still want to use personas, you can install the "Personas add-on".
Below is how my Catapult Shot persona looks like on your browser (I'm working on new ones that I will upload in the following weeks).