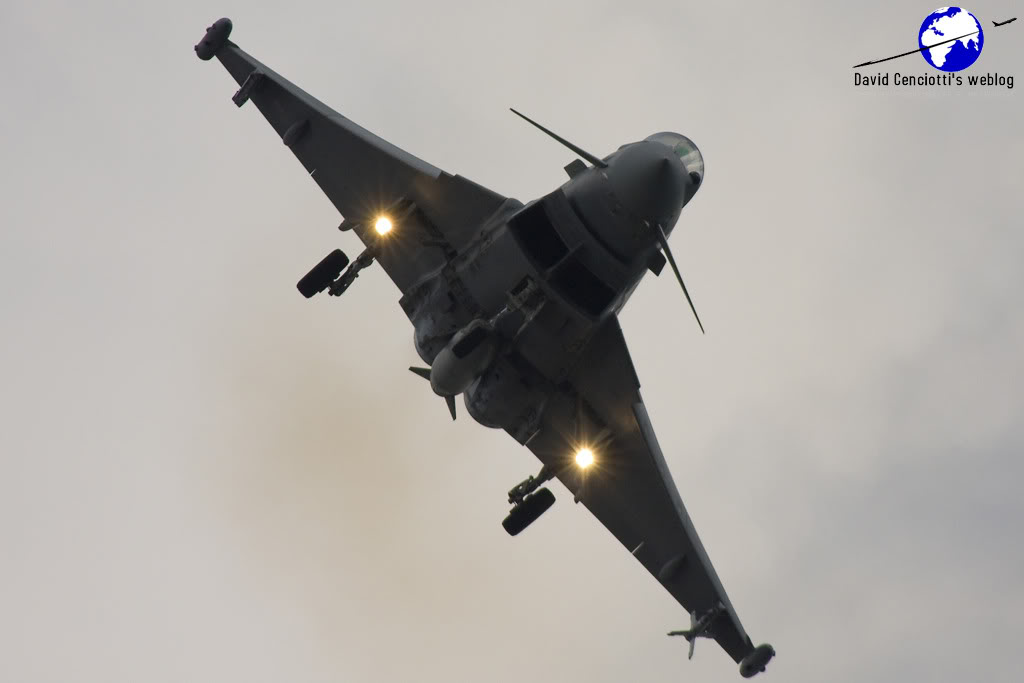 On May 30 and 31, 2009, I've attended the Rome International Air Show 2009, held at Ostia. I've shot many interesting pictures and I will publish them on this website in the next days. In the meanwhile I've uploaded just a couple of pictures of the most thrilling moment of the Air Show: the low level flyby and subsequent pull up with full afterburner of the Eurofighter Typhoon of the Aeronautica Militare (Italian Air Force, ItAF).
The facts: during the display of the F-2000, most probably because of the stong wind from South and bad weather conditions, the pilot of the RSV (Reparto Sperimentale Volo, Italian Test Wing), overflew the public at very low level with full afterburner.
Coming out of the first maneuver, the F-2000 began a left 180° turn to return towards the center of the display area but overshoot the display line and came over the beach with the undercarriage down overflying a small dock located to the left of the display area with full AB.
I was taking pictures from that small dock and saw the aircraft coming down towards the crowd that was standing below the dock's pylon. The following pictures show the aircraft before and after the flyby from my point of view.
An interesting flyby with a happy ending, but many people was scared and almost deafened by the low passage.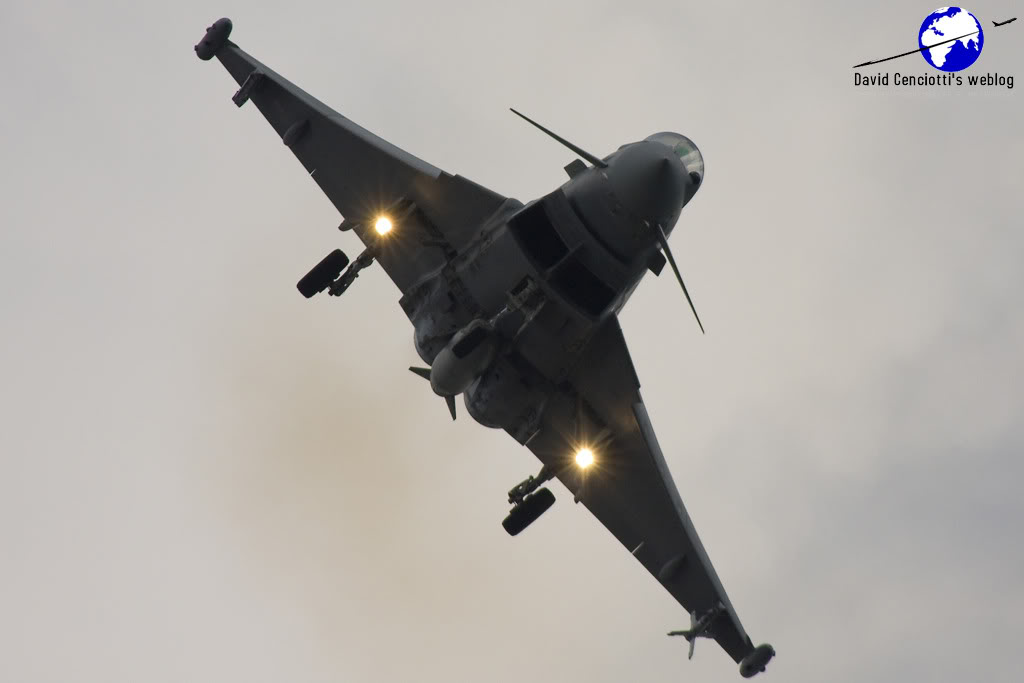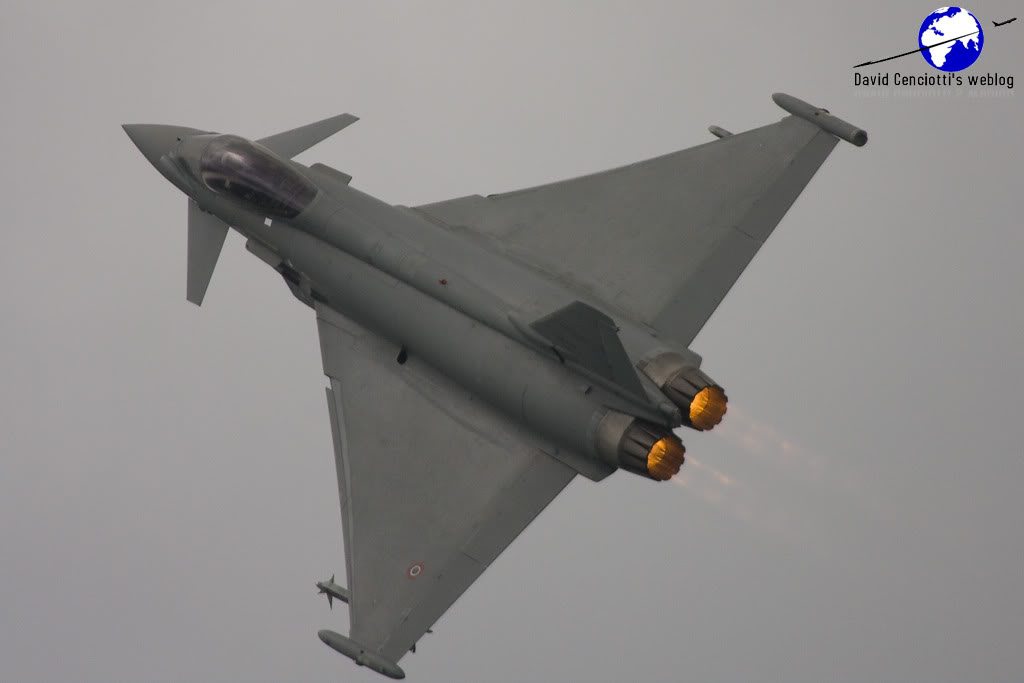 The following interesting Youtube video shows the aircraft performing the low passage on the dock (you can see the dock on the right of the scene, marked by a pylon that is similar to a streetlamp). It just gives an idea of how low the aircraft was.