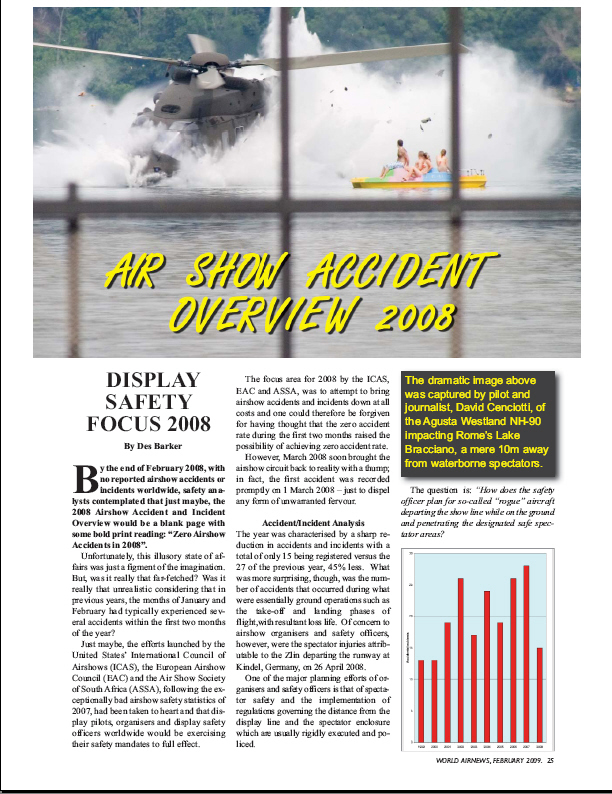 Major General (retired) Des Barker, former South African Air Force test and demonstration pilot has written the annual airshow accident review for display pilots, airshow organisers and safety officers worldwide with the purpo
se of highlighting ongoing accident/incidents at airshows in an effort to improve airshow and display flying safety by considering lessons learned. The interesting document with plenty of pictures and full analysis can be found here: Air Show accident overview.
As you will see, the picture I took on Jun. 1, 2008 of the NH90 of the Esercito Italiano (Italian Army) crashing into the surface of the Bracciano Lake during Ali sul Lago airshow , is the main image of the document.  The NH90 accident and many others that occurred during the 2008 airshow season are analysed in the overview.