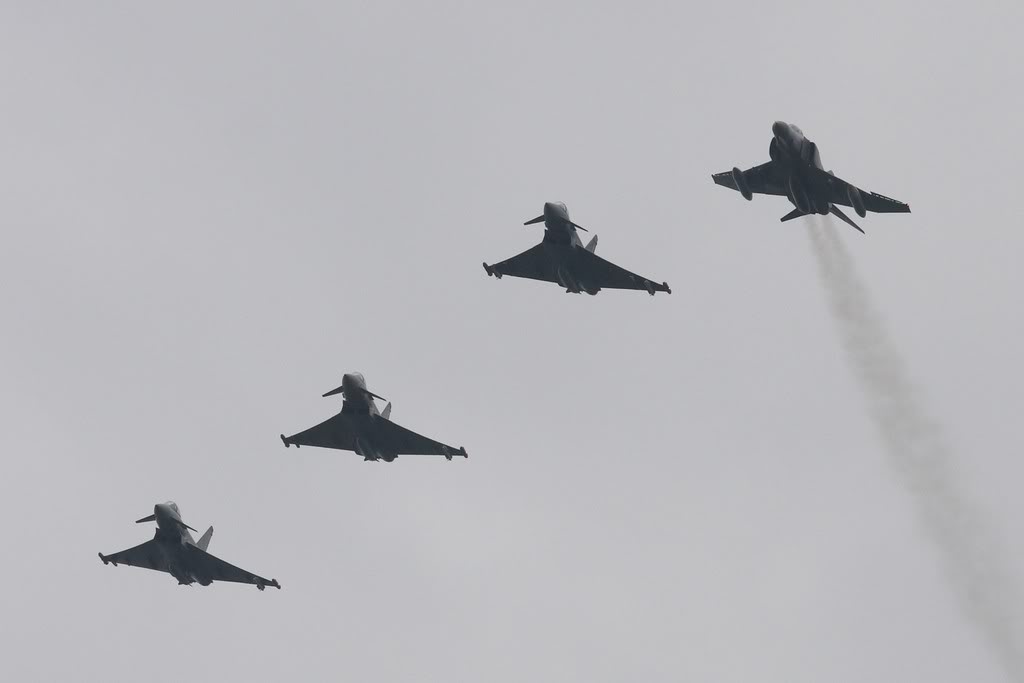 As happened twice in August, two Italian Air Force F-2000s (this time two F-2000A single seat) belonging to the 4° Stormo visited the German base of Neuburg on Sept. 10. This time the Typhoons involved in the cross country mission were MM7277 "4-1″ and MM7282 "4-15". In the afternoon they flew a sortie with F-4F 37+81 from JG 71 and EF 30+29 from JG 74 and Dietmar Fenners was once again there to take pictures of the flying activity. The Italian F-2000s were scheduled to head back to Grosseto on Sept. 11.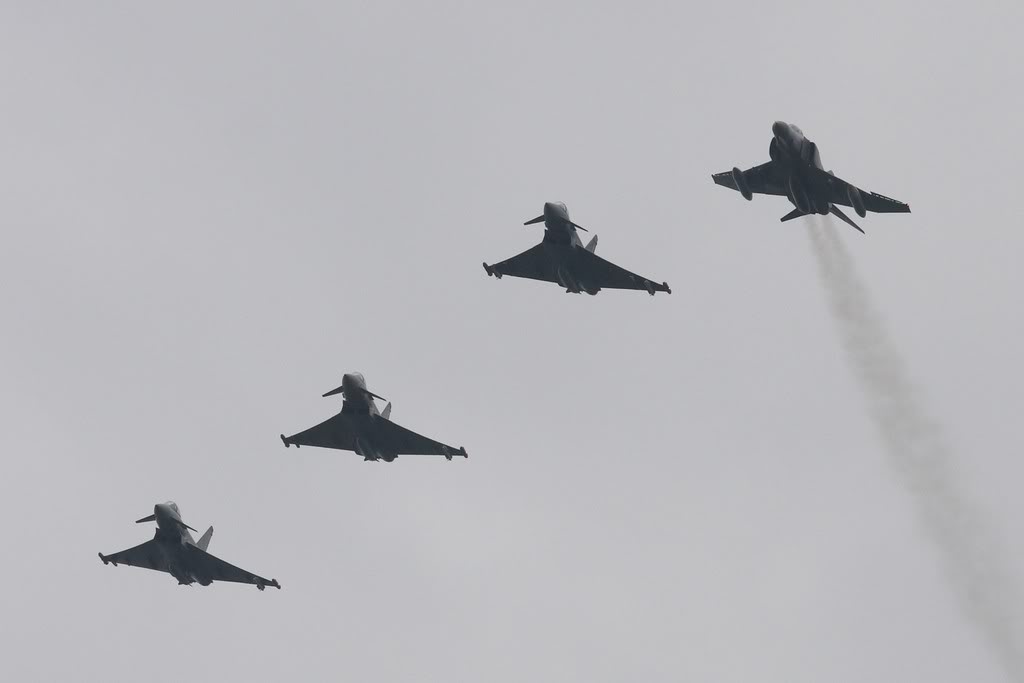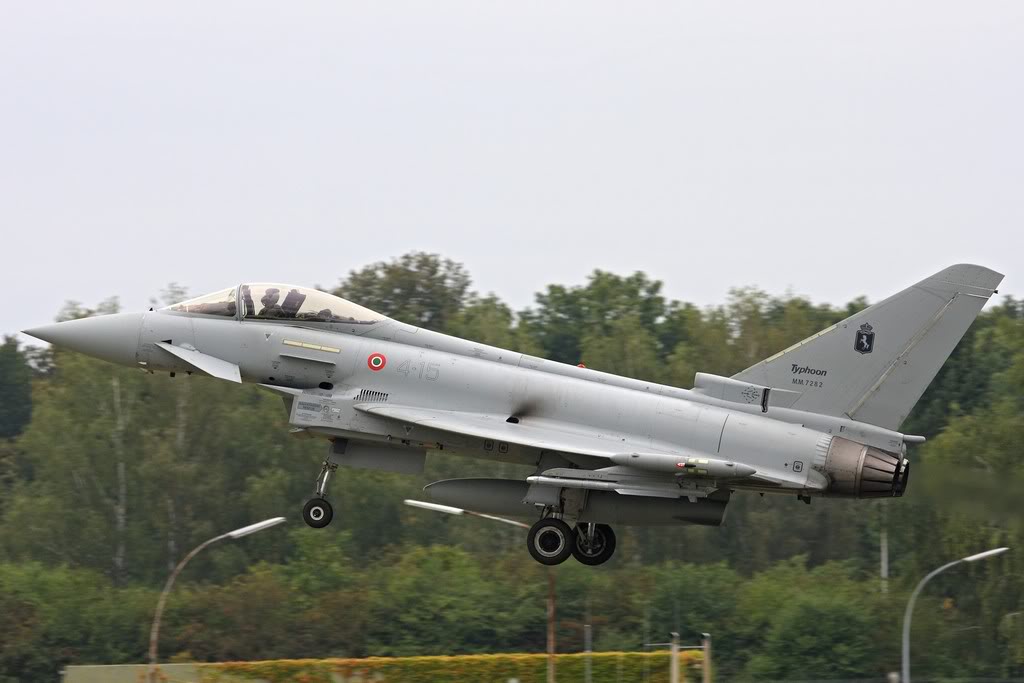 Images of the previous visits are available here: Italian Eurofighters visiting Germany
According to an Alenia Aeronautica press release issued on Sept. 11, the 5 customers and the industrial test programme saw the Eurofighter Typhoon exceed the 50.000 flight hours milestone.
By the end of August, the airforces equipped with the F-2000 (GAF, ItAF, SpAF, RAF and Austrian AF) had amassed some 44.500 in-service flying hours which, with the 5,900 logged by the test fleet, easily surpass the 50.000 FH. Currently, 10 units across the operating nations are equipped with the Typhoon. Italian Air Force was the first to employ the aircraft in the QRA (Quick Reaction Alert) role and as of this Summer, all nations have been operating the Eurofighter in QRA and Air Surveillance responsibilities. The last nation to receive the aircraft, Austria, carried out high profile airspace protection sorties with fully-armed Eurofighter Typhoons over the host stadiums during the Euro2008 football championships.
As the frequent Italian cross country missions to Germany show, detachments to foreign airbases and multi-national exercises have become a regular occurrence. During the 2008, the first four-nation "Typhoon Meet" at Morón Air Base, Spain, was held. Furthermore, the Italian F-2000 attended the Exercise Spring Flag in Sardinia. The UK Royal Air Force, through their strong involvement in the US-led Exercise Green Flag West, declared Eurofighter Typhoon as multi-role capable in a ceremony at RAF Coningsby in July, following the highly successful deployment to Nevada, USA, to demonstrate the jet's air-to-ground capability. What about the future?
"148 aircraft have been delivered to five Air Forces, completing the Tranche 1 order. First deliveries of Tranche 2 aircraft are imminent, while the proposals for the 236 Eurofighter Typhoons that make up Tranche 3 have been submitted to NETMA. The consortium is awaiting the response with all efforts geared towards a contract signature by the end of 2008 or early 2009".