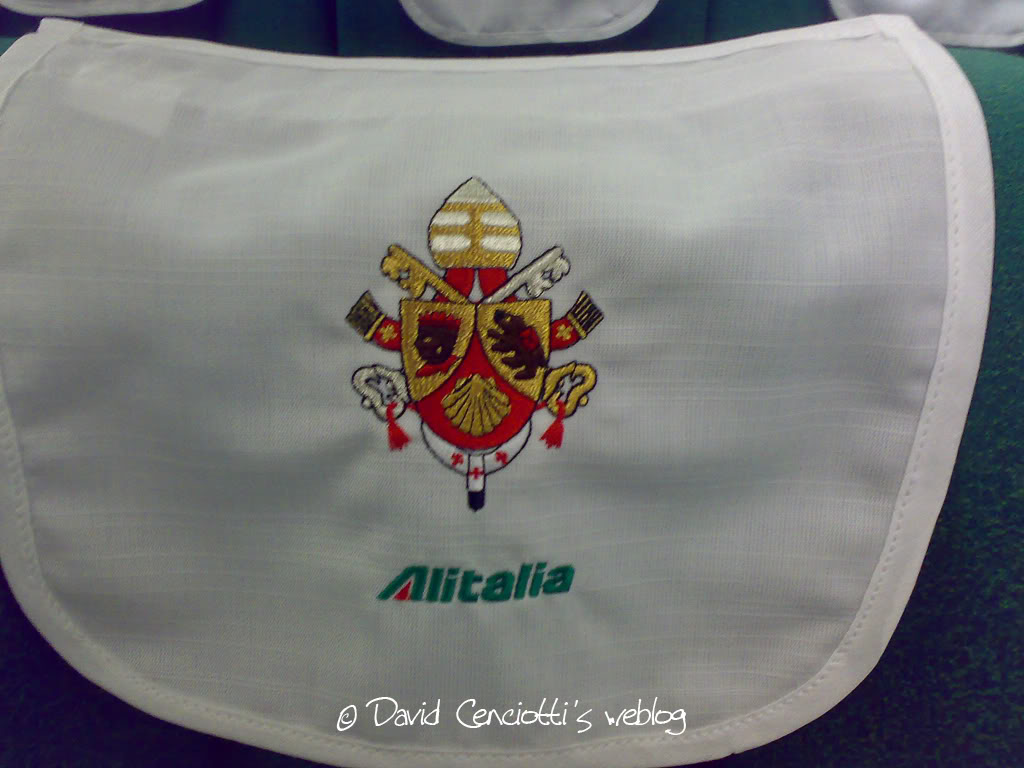 AZ4000 (the same used for the visit in Australia) was the radio callsign and flight number used by the Alitalia A-321 that brought the Pontiff to Paris for his Pastoral visit in France. Benedict XVI, arriving from Castel Gandolfo on board the 31° Stormo SH-3D MM80972 escorted by an AB212 of the Polizia di Stato, possibly boarded one the last flights of the Italy's national airline to deserve some positive attention by the mass media, since the news reports of the last week have always been talking about a company a step away from bankruptcy with hundreds of Alitalia workers gathering at Fiumicino and in front of the Labour Ministry, shouting "thieves" and "buffoons," referring to Fantozzi, the commisioner appointed by the Governemnt with implementing the Rescue plan and selling the Alitalia assets remaining in the "bad company"; the CAI, the consortium that decided to invest in the company, and the 9 Unions representing the Alitalia staff.
As I'm writing, predicting if all the Unions will accept the conditions of the CAI and the Phoenix rescue plan is not possible. For sure, the current stall doesn't help: foreign travel agencies and also domestic customers have not been purchasing tickets in these days since the risk of flight cancellation is very high. Although no flight was cancelled yet, the lack of funds could no guarantee fuel supplies in the next days. Many suppliers are no longer willing to provide services to a company that has almost estinguished its cash flow. The company's call center has been discouraging the purchase of tickets, even if the website still has the following News dated Sept. 5:
"Information for our Valued Customers :Alitalia will continue to operate flights in accordance with its schedules, honor reservations and tickets, maintain its Frequent Flyer Program (MilleMiglia) and all other Customer and Passenger related services. We thank you for your patronage and look forward to welcoming you aboard our flights in the future. Alitalia Airlines". Since I have a lot of friends working for Alitalia, I've been an Alitalia engineer for some time and finally I'm also one of those Frequent Flyers, I hope to be able to board an AZ flight again. Former Alitalia President, Maurizio Prato, said that only an exorcist could save Alitalia after Air France retired its offer in April 2008. I don't know if he was referring to this explicitly but, according to the reporters at Fiumicino airport on Sept. 12, the Pope, replying to journalist asking about the Italian airline situation said: "I have been praying (for Alitalia) for some time".