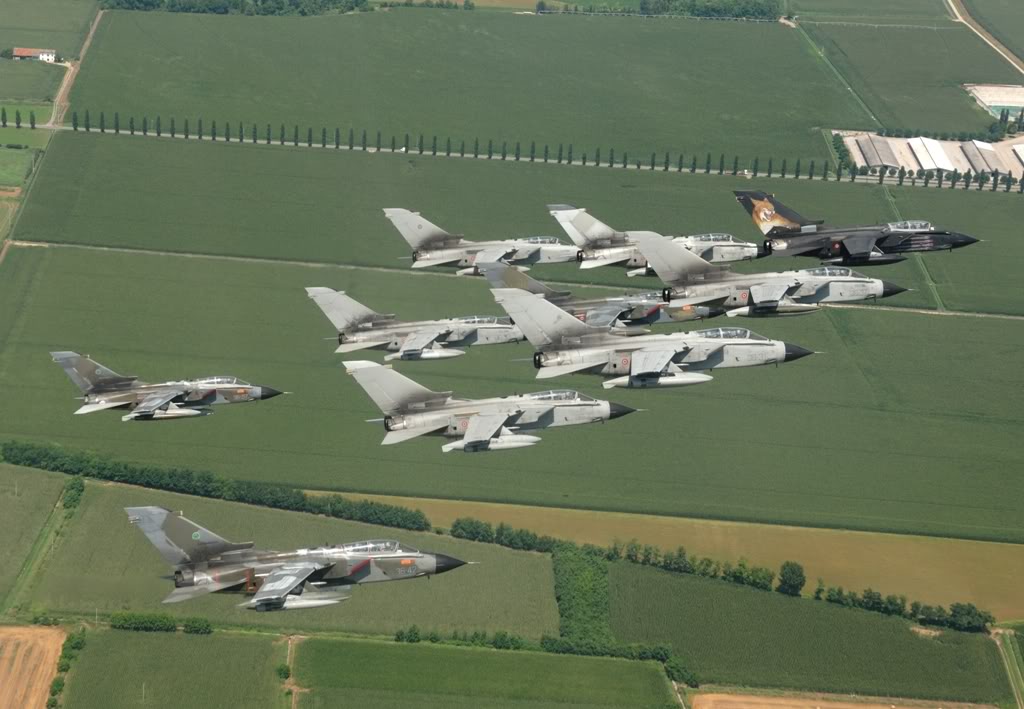 With the arrival of a formation of 10 Tornado IDS of the 156° Gruppo in Ghedi on Jul. 1, the relocation that was described in a previous post on this site (http://cencio4.wordpress.com/2008/06/14/italian-tornados-relocation/) officially took place. The 156° joined the 102° OCU and the 154° Gruppo within the 6° Stormo, that for the moment will keep the status of "Stormo" not becoming an "Aerobrigata" (a flight unit with more than 2 Sqns). According to the information released by the Aeronautica Militare on its official website, the Operational Conversion Unit will keep its training role, even if it was speculated it could merge with the 154° Gruppo. Noteworthy, according to the same news release, the TASMO role, historically assigned to the 156° Gruppo (whose task was also the maritime support because of its strategic position in Southern Italy), should be relieved by the 154° Gruppo, while the "Recce" role, could be taken on charge by the 156°. It would be very strange, since TASMO and Reconnaissance are different missions which require years of specific training and can't be swapped quickly. In my opinion, the things will remain as they are now and both Sqns will keep their current specialities.
The "Tonkas" of the 156° Gruppo arrived in their new base from Gioia del Colle with the escort of 2 F-2000 Typhoon of the 12° Gruppo (the other unit of the Gioia-based 36° Stormo) and were welcomed by a flight of 2 Tornado of the 6° Stormo. With 3 Sqns on a MOB (Main Operating Base) and a flight line of around 30 aircraft, Ghedi represents one of the most interesting and active airbases in Italy. However, for the moment at least, it will not be the only Tornado base in Italy since the ECRs of the 155° Gruppo will remain in Piacenza, home of the 50° Stormo (even if they were recently compelled to move to Cameri because of the works interesting their homebase).
The following pictures, courtesy of the Italian Air Force Press Office, shows the 10 ship formation of the 156° Gruppo flying to Ghedi on Jul 1 2008.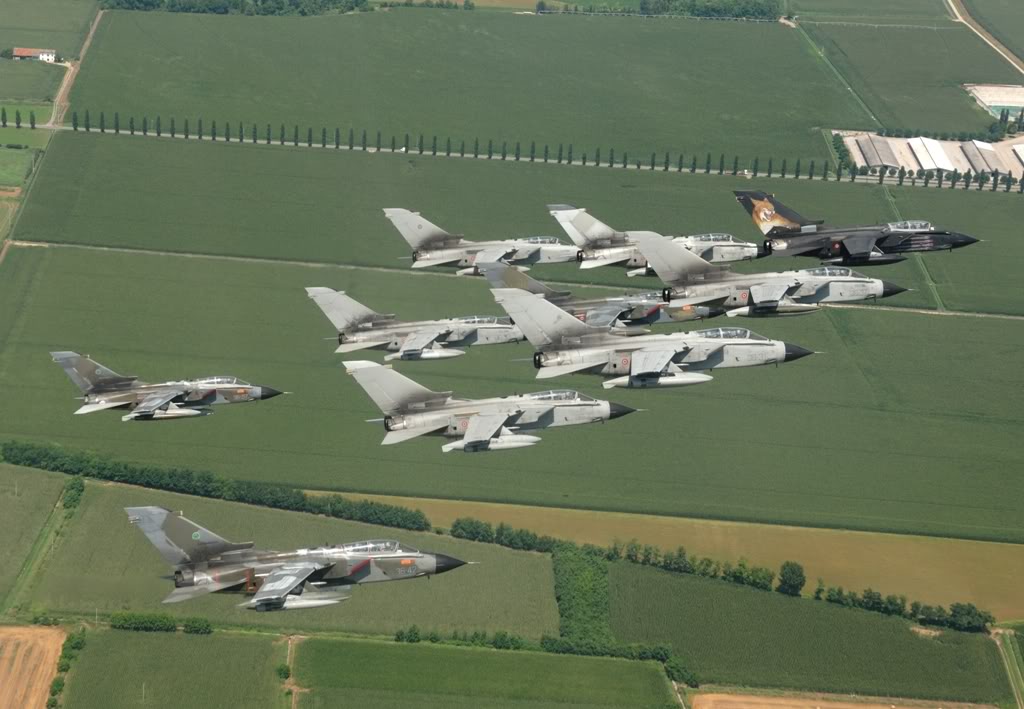 In the meanwhile, the Italian Ministry of Defense, visiting the Italian contingent in Herat and Kabul confirmed the possible deployement of the Tonkas in Afghanistan. As La Russa explained, currently, the German and British detachments provide the reconnaissance and they would like Italy to share the effort in the "recce" mission. According to the MOD such a request is reasonable even if the final decision to deploy the aircraft must be taken by the whole Italian Government and has to take into account also the economic effort required by a temporary deployment overseas. As reported by the ANSA news agency, a 3 months deployment of a cell of 4 Tornados could cost up to 15 milion Euro.