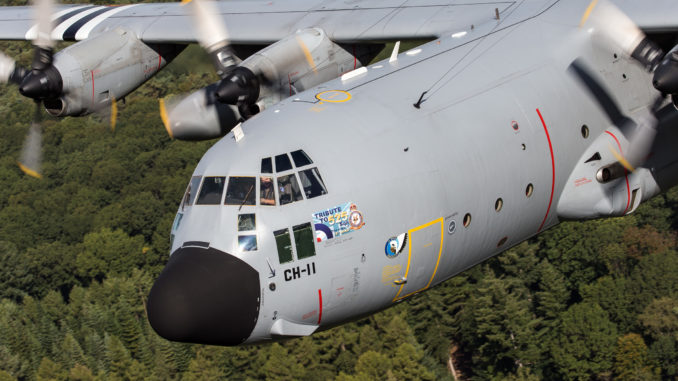 Take a look at these photographs of the commemoration flights.
Operation "Market Garden" is the name of an unsuccessful Allied military operation launched during World War II and fought between Sept. 17-25, 1944, in the Netherlands.
Here's what we wrote about the Operation last year:
The objective of the operation was planned to be achieved through two subsidiary operations: the first one was an airborne assault to seize a series of nine key bridges that could have provided an Allied invasion route into Germany ("Market"); the second one was a ground attack ("Garden").

Whilst the airborne and land forces managed in the liberation of the Dutch cities of Eindhoven and Nijmegen, they were defeated during the Battle of Arnhem in their attempt to secure the last bridge, over the Rhine.

Each year, waves of paratroopers commemorate Operation Market Garden that was the largest airborne operation up to that point of WWII but its failure led to 16,000 allied casualties and 13,000 German ones.

Each year, the people of Arnhem, Oosterbeek, Ede and Driel commemorate mid September the commitment and dedication of the allied soldiers. During the ceremonies Dutch people respectfully honour the veterans, their fallen comrades and their relatives, who bravely fought during the Nattle of Arnhem.
Once again, photographer and friend Marco Ferrageau flew with a C-130 to take the stunning images that you can find in this article.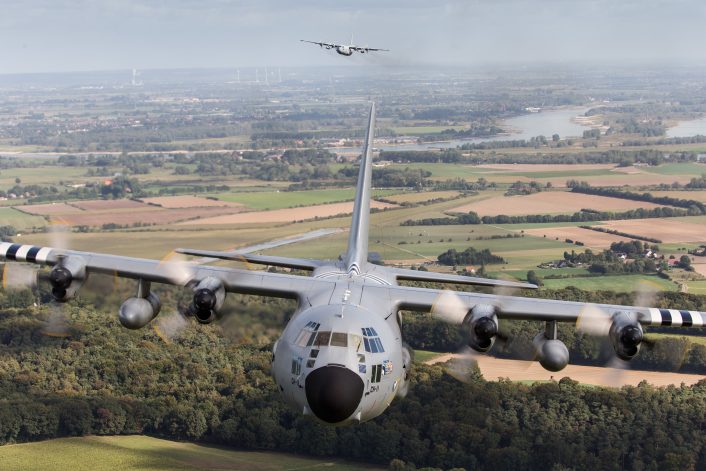 On Saturday Sept. 21, 2019, Marco boarded a C-130 of the Royal Netherlands Air Force that led a formation of 7 Hercules and 1 C-160.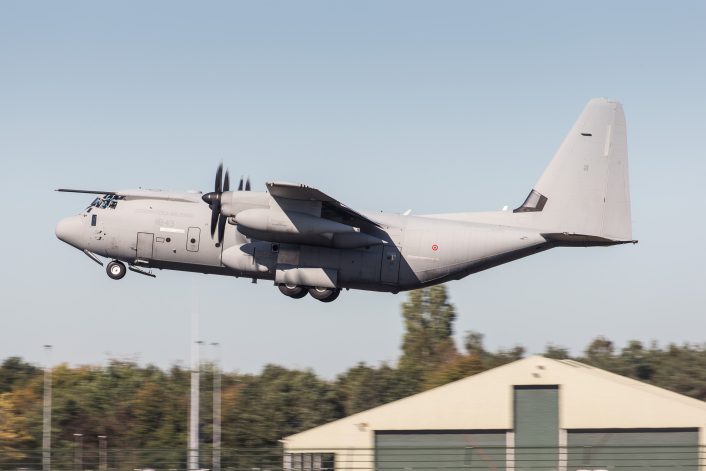 The lead C-130H aircraft, callsign "Able", was followed by a Belgian one, callsign "Baker"; a U.S. Marine Corps KC-130J, c/s "Easy"; a RAF C-130J, c/s "Charlie"; a German C-160, c/s "Fox"; a USAF C-130J c/s "George" and an Italian KC-130J flying as "How". As last year, the aircraft flew from Eindhoven Air Base from where the airlifters launched for missions of Ex. Falcon Leap.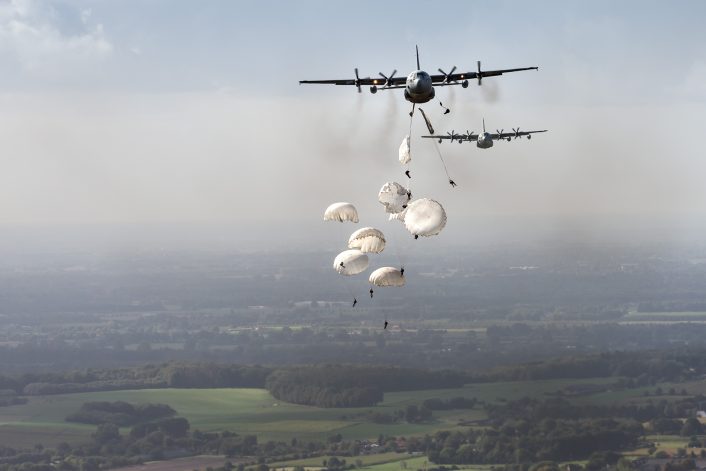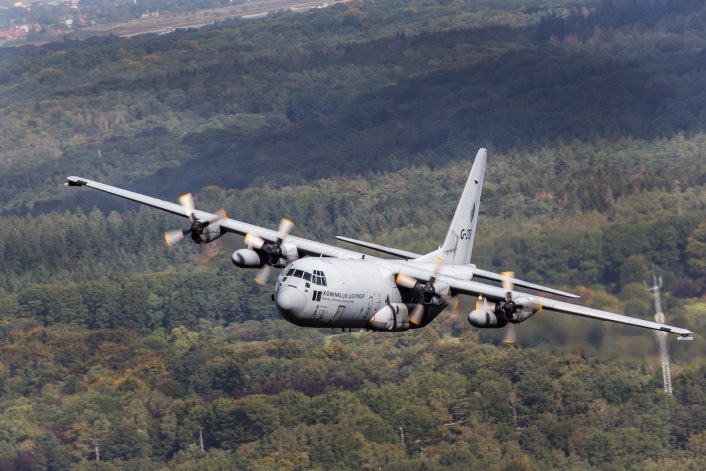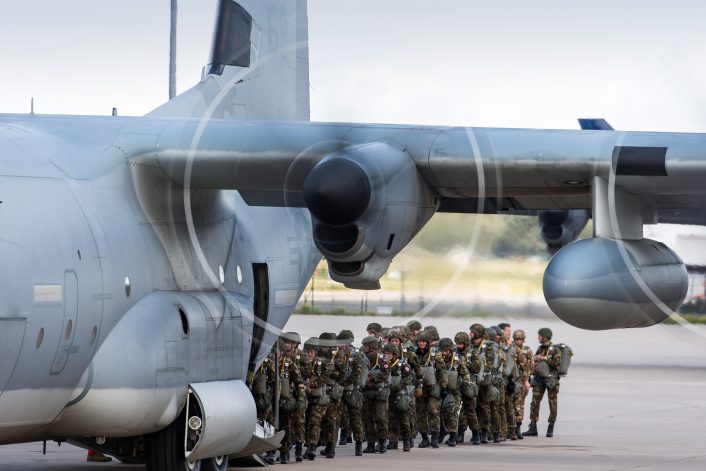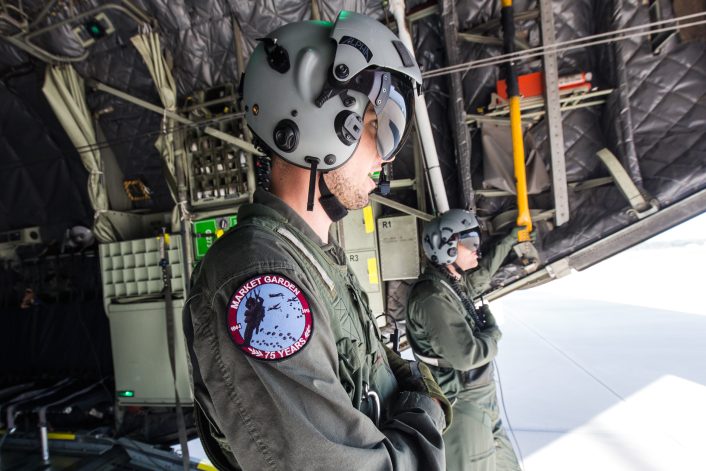 More than 1000 paratroopers took part in the exercise and commemoration jumps over Groesbeek and Ginkel Heath.