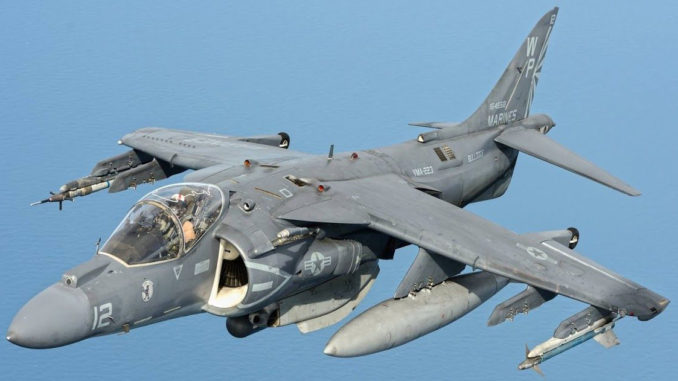 USMC Harrier Loss is Fourth U.S. Military Aviation Aircraft Loss in 2019.
A U.S. Marine Corps AV-8B Harrier attack aircraft crashed in a wooded area on Monday, May 20, 2019 near Havelock, North Carolina. The pilot ejected and was transported to Carolina East Medical Center in New Bern for evaluation. The aircraft belonged to the 2nd Marine Aircraft Wing at Cherry Point, North Carolina, which has four squadrons operating the AV-8B. Early reports did not indicate which of the four squadrons the aircraft involved in the accident was from.
Photos from the scene shared by the North Carolina Department of Transportation (NCDOT) showed the rear section of the aircraft resting upright in a wooded area with impact and fire damage. The forward section of the aircraft, including the cockpit, were not visible in early photos from the crash scene. The aircraft came down approximately 20 miles from MCAS Cherry Point, where it was based.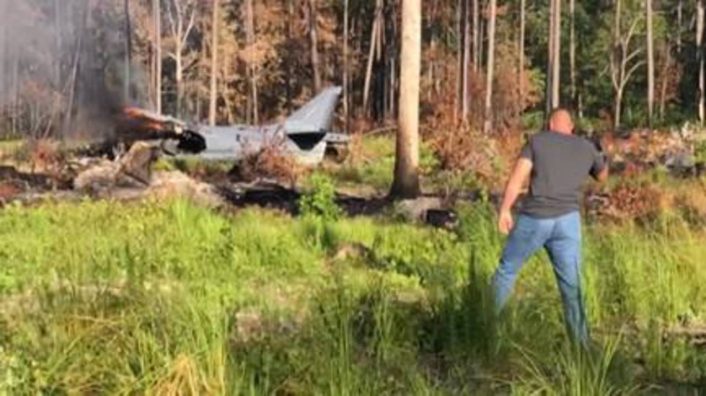 The accident occurred in fair weather with good visibility at approximately 6:00 PM local time.
This is the fourth U.S. military aviation accident so far in 2019 and comes only three days after the U.S. Air Force lost an F-16 in a crash in California.
The Boeing (previously, McDonnell-Douglas) AV-8B Harrier is a legacy aircraft for the USMC that first flew in its earliest version with the British in 1967. The version adopted by the U.S. Marines in the ground and maritime attack role first flew in 1981 and was adopted by the Marines operationally in 1983. Since then, the Harrier, known for its Vertical/Short Take-Off and Landing (V/STOL) capability, has been proven in combat by the U.S Marines and other countries. The Harrier is particularly notable for its performance in British service during the Falklands conflict with Argentina in 1982.