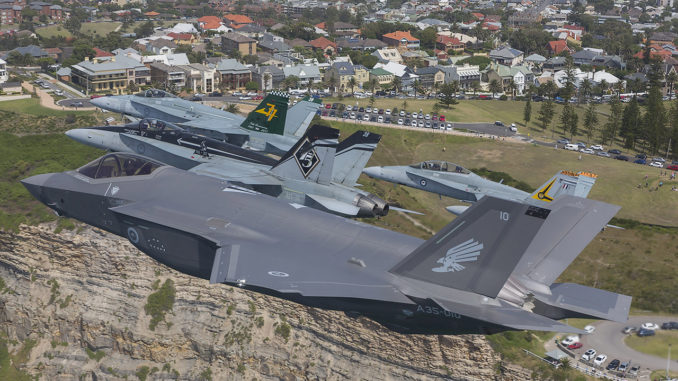 Australia's first two locally-based F-35A fighter aircraft arrived on home soil today at Royal Australian Air Force (RAAF) Williamtown (accompanied by 4 F/A-18 Hornets).
F-35A Lightning II serialled A35-009 and A35-010, in the colors of the 3 SQN, arrived at their new homebase at RAAF Williamtown, Newcastle, NSW, Australia, on Dec. 10, 2018.
With the arrival of the first two aircraft, Australia becomes the 7th nation with F-35 aircraft based locally on their home soil, and with the formal stand-up of RAAF Williamtown, F-35s are now operating from 16 bases worldwide.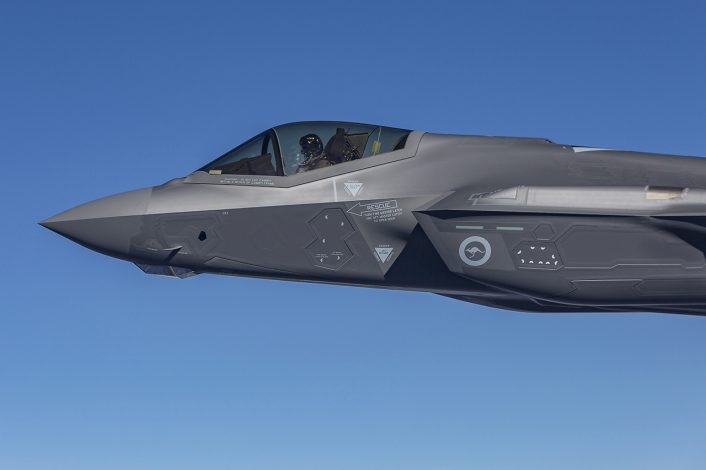 The aircraft, which had departed Luke Air Force Base, Arizona, on Dec. 3, arrived overhead RAAF Williamtown alongside four "legacy" Hornets (one of those was the camera ship from which most of the images you can find in this post were shot): A21-39, A21-38 and A21-109, representing the 77 SQN, 75SQN, 2 OCU, were among them, based on the photographs released thus far.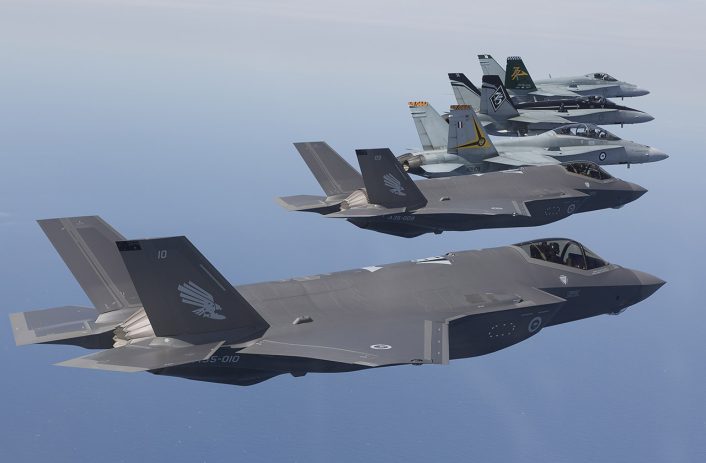 Before the 5th generation aircraft touched down on home soil for the very first time, the formation flew over Nelson Bay, Stockton Beach and Newcastle.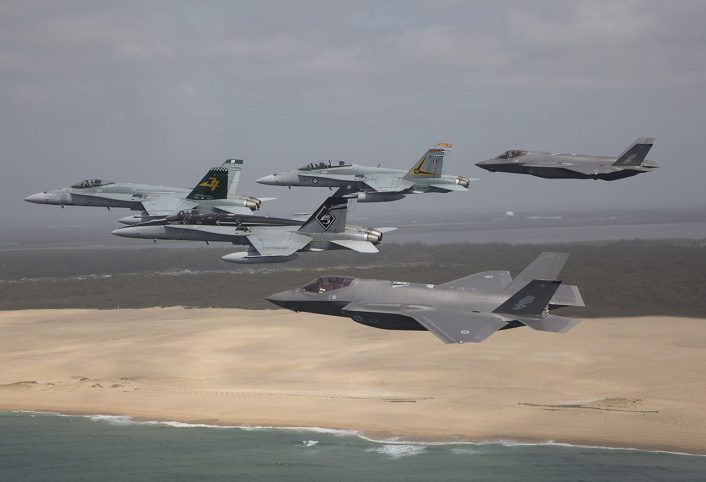 During their journey from the U.S., the aircraft were also supported by a RAAF KC-30A MRTT (Multi Role Tanker Transport) that refueled the pair of stealth jets multiple times.
Australia's has committed to 72 F-35As, which will be flown by Australian pilots, and maintained by a joint team of Australian maintenance personnel and industry partners including Lockheed Martin Australia. Australia has received 10 aircraft to date, the remainder of which are stationed at Luke Air Force Base in Arizona where they are part of the international cooperative F-35 training operations.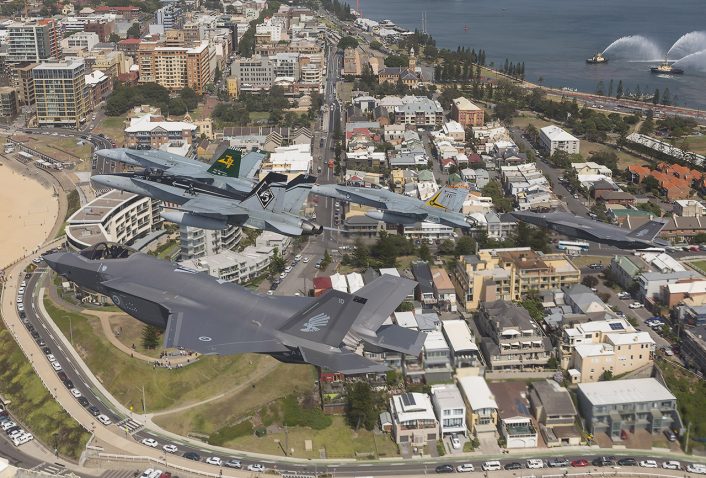 According to LM, Australian suppliers play a significant role in the F-35 program with more than 50 Australian companies contributing to the global program of record of more than 3,000 aircraft. To date, the F-35 program has secured more than 2,400 highly skilled jobs created and generated more than $1.3 billion AUD in contracts for Australian industry.