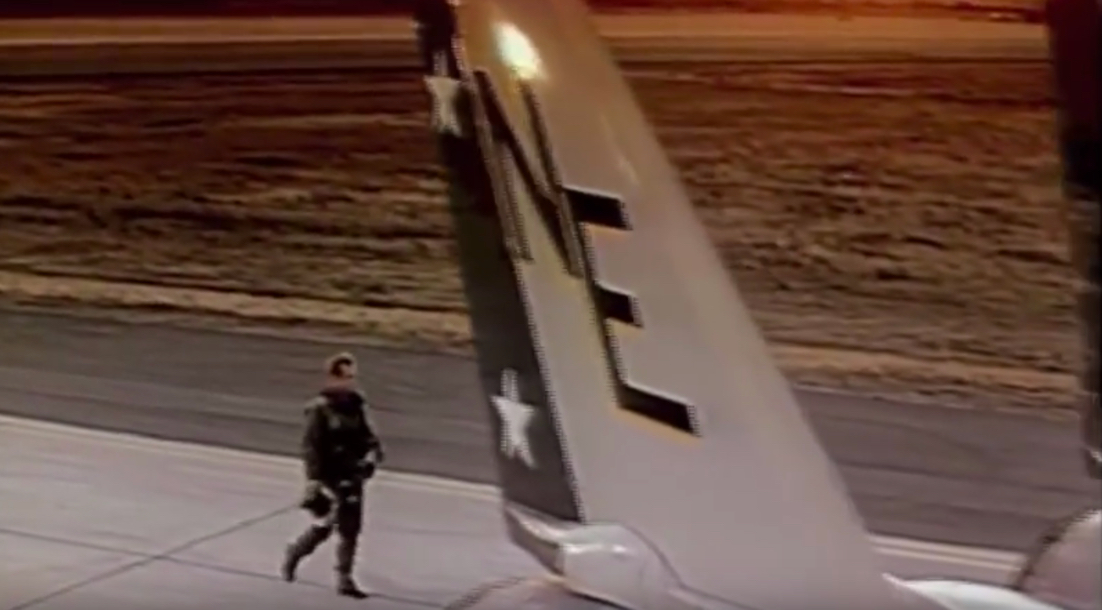 It's short but worth watching.
The video below is a U.S. Navy commercial dating back to the 1981. In the early eighties the F-14 Tomcat was the Navy's premier fighter: inducted into active service beginning in 1974, the legendary aircraft had already replaced the F-4 Phantom II in most Carrier Air Wings aboard US aircraft carriers. Actually, in 1981, the F-14 had its first air-to-air kills during what became known as the First Gulf of Sidra incident. In that aerial engagement, on Aug. 19, 1981, two F-14s from the VF-41 Black Aces downed two Libyan Su-22 Fitters.
Anyway, few years before it starred in Top Gun movie, the F-14 served as "U.S. Navy's best recruiting tool" in a short clip that will bring you back to the "1980s"!
By the way, the aircraft you can see in the commercial is the F-14A Tomcat modex "212" belonging to VF-2 "Bounty Hunters", a squadron assigned to CVW-2 deployed to sea (WestPac and Indian Ocean) aboard USS Ranger (CV-61) between Sep.10, 1980 and May 5, 1981. The aircraft sports the striking high-visibility camouflage/color scheme and markings that were used on Navy's combat aircraft in that period before they were replaced by the overall grey low-viz patterns.
The airbase appears to be NAS Miramar (now MCAS Miramar).
Noteworthy, the commercial focused on the pilot alone, forgetting the other Tomcat's crewmember: the RIO (Radar Intercept Officer).