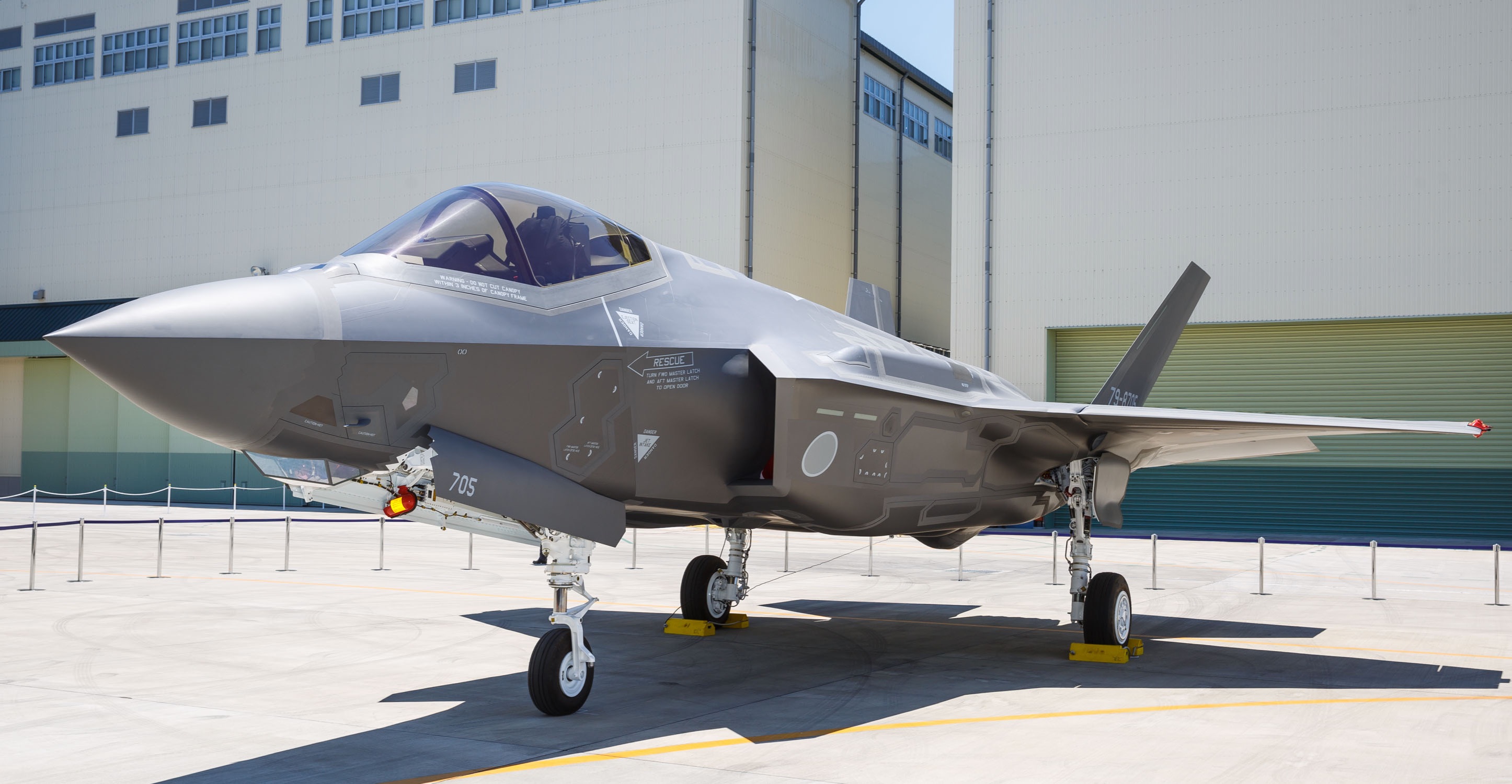 AX-5, the first Japanese-assembled F-35A was unveiled in Nagoya Japan earlier today.
The first F-35A assembled in Japan, AX-5 "79-8705", was unveiled out of the Mitsubishi Heavy Industries (MHI) Komaki South F-35 Final Assembly and Check Out (FACO) facility on Jun. 5.
Just like the Italian F-35 FACO in Cameri, the Japan F-35 FACO is operated by a local aerospace company, MHI. with technical assistance from Lockheed Martin and oversight from the U.S. Government.
According to a LM release, approximately 200 people attended the ceremony including Japanese and United States government and defense industry leaders.
"Seeing the first Japanese built F-35A is a testament to the global nature of this program", said Vice Adm. Mat Winter, F-35 Program Executive Officer. "This state of the art assembly facility, staffed with a talented and motivated workforce, enables us to leverage industry's unique talents and technological know-how to produce the world's best multi-role fighter. The F-35 will enhance the strength of our security alliances and reinforce long-established bonds with our allies through training opportunities, exercises, and military-to-military events."
The Japanese Ministry of Defense selected the Joint Strike Fighter as the Japan Air Self-Defense Force's next-generation air defense fighter in December 2011, with a Foreign Military Sales program of 42 F-35As. The first four JASDF F-35As were previously delivered from the Fort Worth, Texas production facility. Subsequent deliveries of 38 F-35A aircraft will come from the FACOin Japan.
Additionally, the U.S. Department of Defense selected the Nagoya FACO in 2014 for the North Asia-Pacific regional heavy airframe Maintenance Repair Overhaul & and Upgrade (MROU) facility.
The JASDF's  low visibility "Hinomaru" roundel applied to the F-35A AX-5 and visible in top image (by Thinh Nguyen, Lockheed Martin) appears to be slightly more evident and recognizable than the one sported by the first JASDF F-35A (AX-1) that was rolled out at prime contractor Lockheed Martin's Dallas-Fort Worth plant on Sept. 23, 2016 (see image below).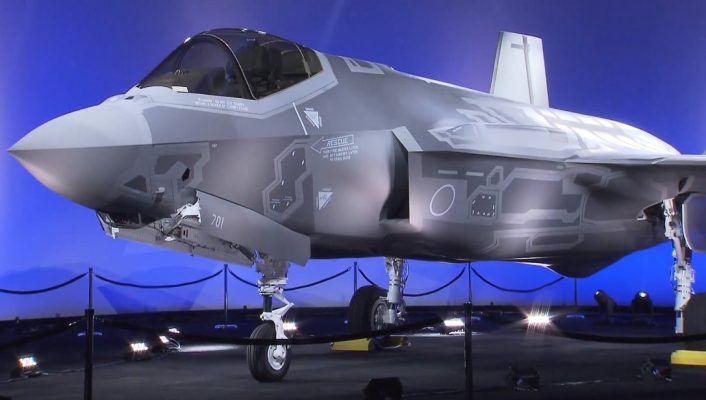 Related articles