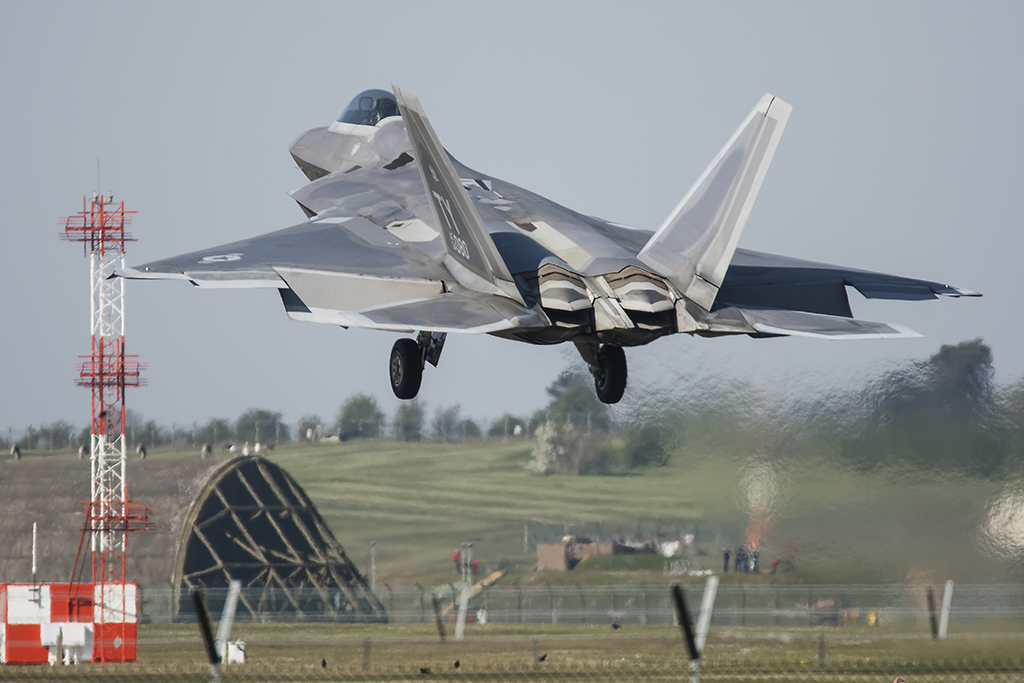 Twelve F-22 Raptors from the 95th Fighter Squadron and about 220 Airmen from Tyndall Air Force Base, Florida, completed  a month-long deployment to the UK.
On May 8, the 95th FS completed a historic deployment to RAF Lakenheath, UK, the largest Raptor deployment in Europe to date and part of their Global Response Force training.
"The F-22 deployment to RAF Lakenheath makes perfect sense," said Col. Robert Novotny, the 48th Fighter Wing commander in a U.S. Air Force release. "Lakenheath is the home (to) combat fighter aviation in Europe; it's the place where we work with our NATO allies to sharpen our tactical skills and reaffirm to our commitment to the alliance."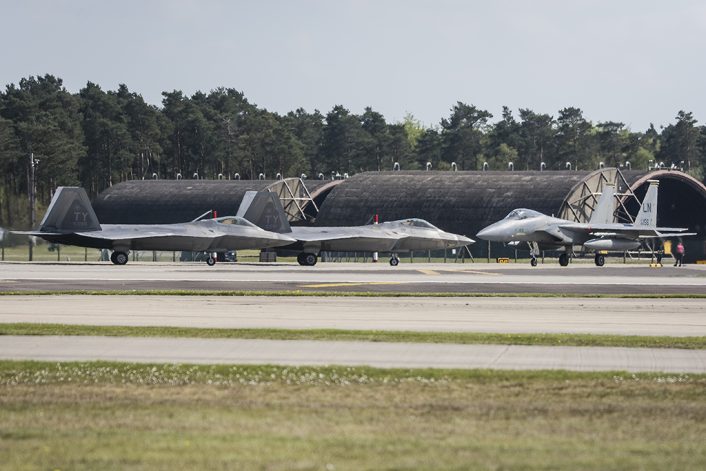 During the deployment, the F-22s performed performed several training sorties (usually two waves were launched each day, one at around 08.00AM, the second in the early afternoon): the Raptors took part in exercise Iron Hand 16-3, conducted air training with all three RAF Lakenheath fighter squadrons and RAF Typhoons.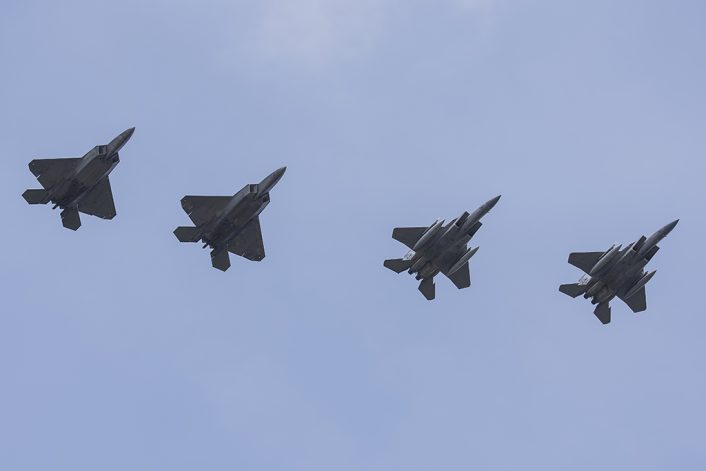 The F-22 also had the chance to pay visit to some NATO countries: Romania, Lithuania and also performed a flyover for the 100th anniversary of the Lafayette Escadrille in Paris.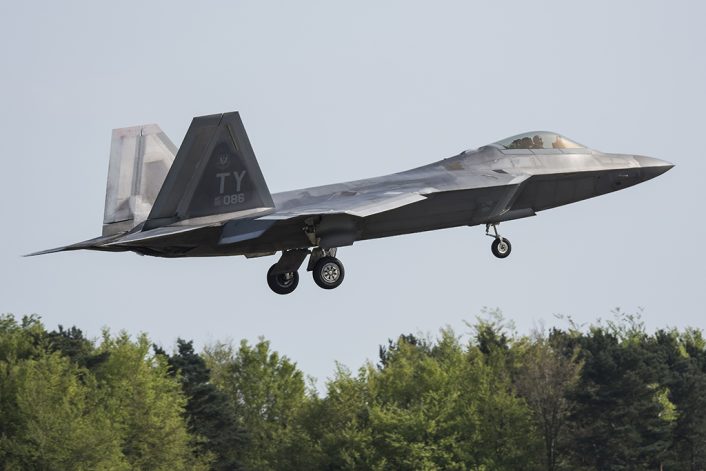 "We had some long sorties, where you send anywhere between 10-12 jets on the blue side against 10 aircraft on the red side; tactical sorties, where we look into destroying targets on the ground; and strictly defensive counter air, which is keeping the enemy from approaching that line," 1st Lt. Jolly Foss, a 95th FS Raptor pilot, said.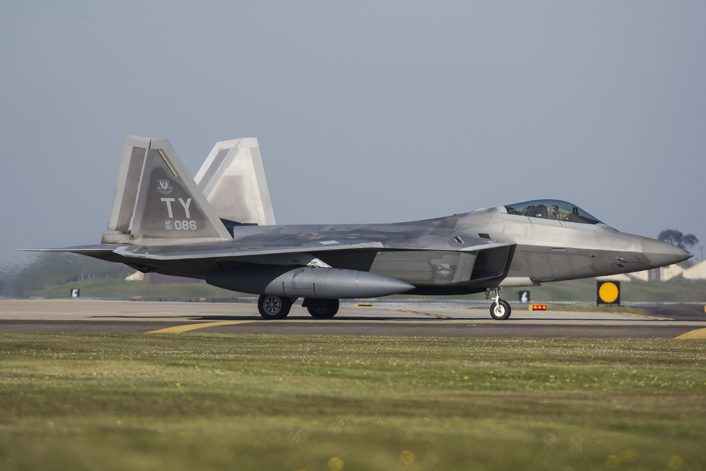 Last but not least, the F-22s had a chance to practice low level flying in the famous Mach Loop.
The images in this post were taken by The Aviationist's contributor Alessandro Fucito during one of the last days the Raptors spent in Europe before returning home.