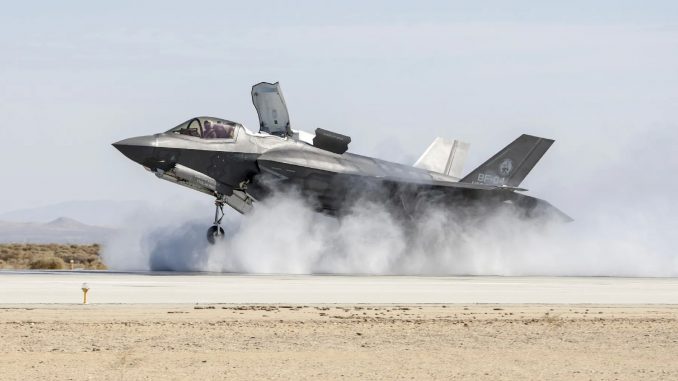 The Israeli Air Force might get some F-35Bs as well.
Although it is not official yet, according to several local media outlets, the Israeli Air Force would be very close to purchase some F-35Bs.
In fact, as first revealed by the Hebrew language daily Walla, talks between Israel and U.S. about a possible IAF acquisition of the F-35B, the STOVL (Short Take Off Vertical Landing) version of the Joint Strike Fighter, will start in 2016 when a new U.S. decade-long defense package for Israel is set to begin.
Nevertheless according to The Jerusalem Post website, preliminary talks over this new defense package between Israel Defense Minister Moshe Ya'alon and US Secretary of State Ash Carter have already started last October, as a consequence of the Israeli Defence Force's need to strengthen its offensive capabilities in the wake of the Iran nuclear deal reached in July.
As a matter of fact, state actors like Iran would not only be able to knock out IAF airbases with precision weapons, but they could also provide such equipment to militant movements like Hamas and Hezbollah.
As reported by The National Interest website, given Israel's small landmass, its main airfields could be easily threatened by this kind of weapons and the only chance to avoid their destruction would be dispersing IAF aircraft to remote locations, an option that would be viable only thanks to the unique F-35B STOVL capabilities which allow the aircraft to take off and land from austere landing strips.
The IAF has already bought 33 F-35Is (a specially modified version of the F-35A, the conventional take off  and landing variant of the Lightning II), the first of which are due to arrive in Israel by the end of 2016.
Considered that the country has also an option for 17 more jets, it is safe to assume that this could be exercised to purchase several examples of the STOVL variant of the Joint Strike Fighter.