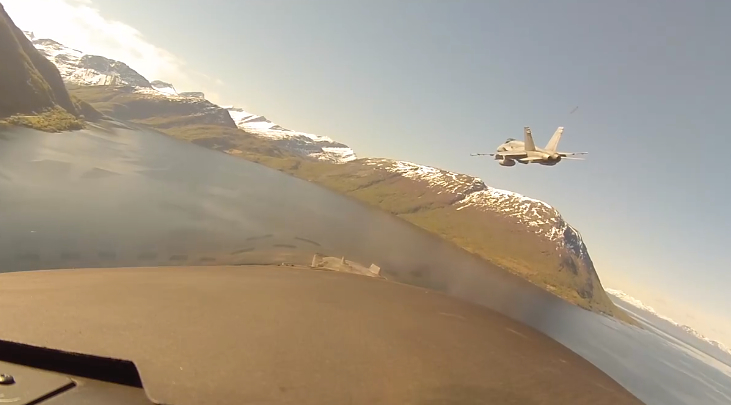 This cool footage was filmed from a Finnish Air Force F/A-18 Hornet pilot.
Nine nations have taken part in Arctic Challenge Exercise 2015, a multinational flying exercise that included approximately 115 combat aircraft deployed at several airbases in Sweden and Norway.
Among the air arms that attended ACE 2015 there is the Finnish Air Force that took part in the drills with F/A-18 Hornet jets based at Rovaniemi (Finland) and Bodø (Norway).
On Jun. 4, at the end of their ACE 2015 mission, two FiAF Hornets returned to Bodø flying over the Norwegian coastline, mountains and fjords: here below you can see the view those pilots enjoyed from their cockpits.
If you can't see the video below, click here to watch it on FB.

H/T Giuliano Ranieri for the heads-up