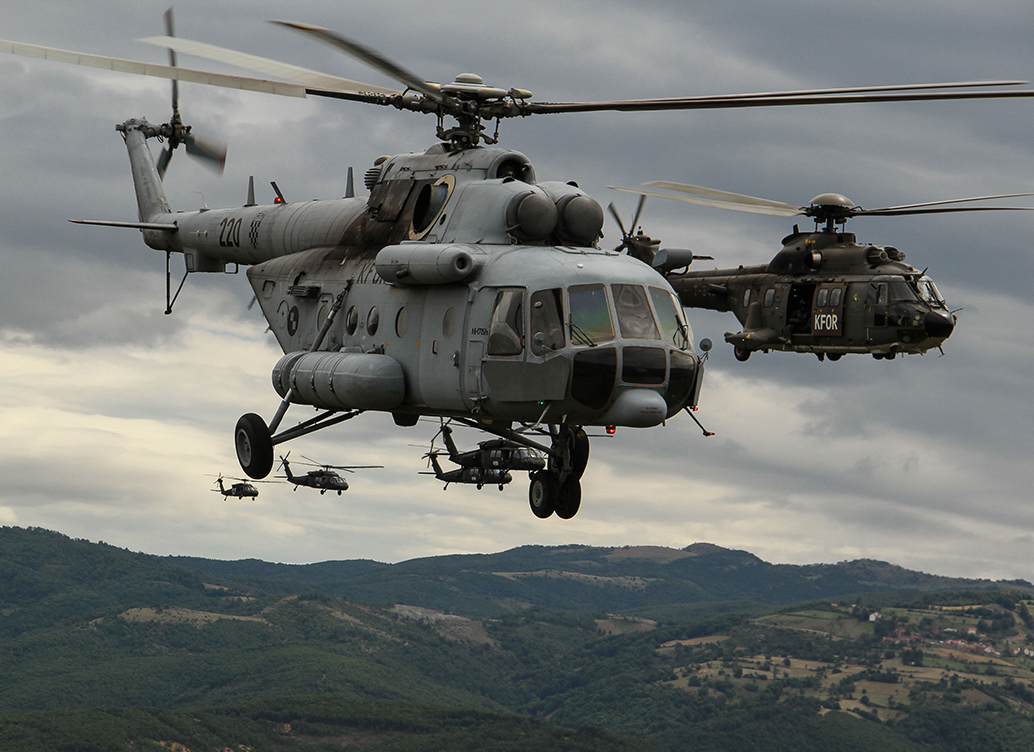 Eight combat helicopters belonging to four different air arms have taken part in a multinational mission over Kosovo. And here are some interesting shots.
The pictures in this article were taken on Jul. 12, by Cpt. Rory J. McCarthy, a UH-60 pilot who flew aboard an Mi-171 during a multinational multi-helicopter mission which included two Croatian Mi 171sh, one Swiss AS-532 Cougar, one Slovenian AS-532 Cougar, and four U.S. UH-60/A Blackhawk choppers.
The mission was flown to prepare the aircrews to operate with troops on board, to fulfill a tactical exercise requirement KFOR, the NATO-led international peacekeeping force, has in Kosovo.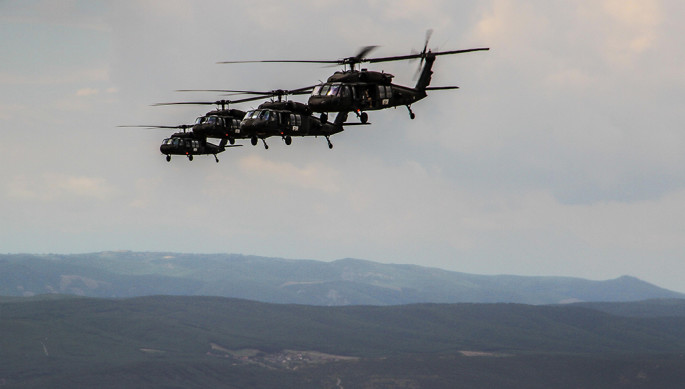 As a part of the NATO Multinational Task Force, KFOR helicopter detachments support a safe and secure environment and freedom of movement Kosovo wide. On order, Croatian, Slovenian, Swiss and U.S. helicopters work together to move 90 Crowd Riot Control (CRC) equipped troops Kosovo wide on short notice.
In addition to troop transport, select helicopters are equipped for MEDEVAC (Medical Evacuation), fire fighting, airborne and SPIES (Special Patrol Infiltration and Exfiltration System) operations.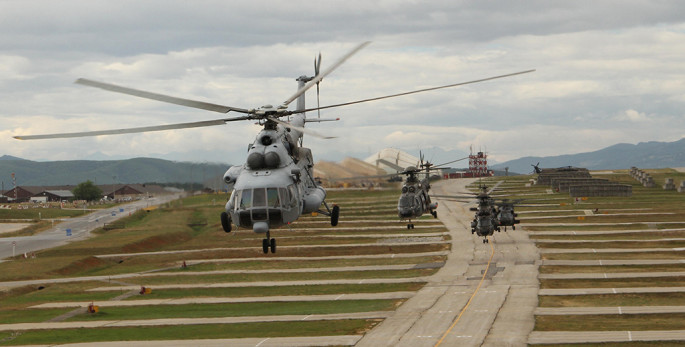 Image credit: Cpt. Rory J. McCarthy
Related articles