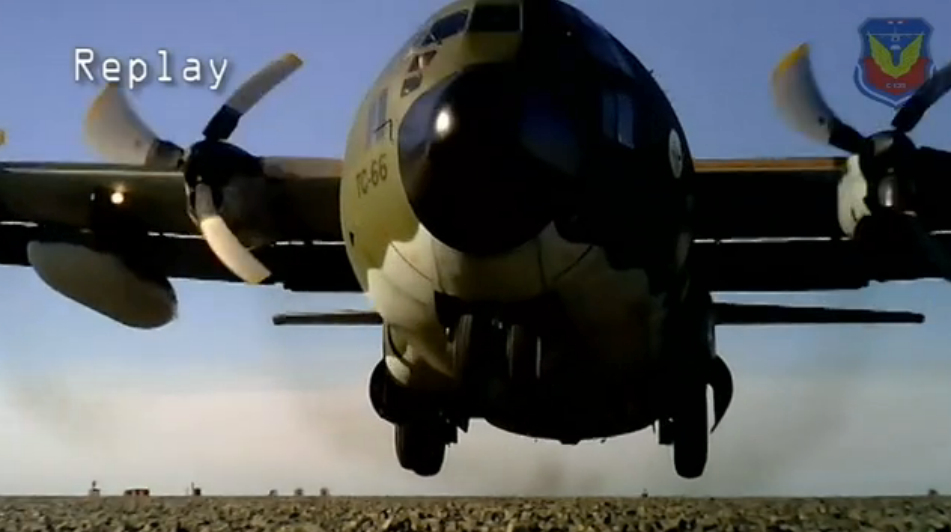 A few days ago we posted the video of an Argentine Air Force C-130 buzzing people's heads during a daredevil low passage on the runway at Base Antártica Marambio, the main Argentine base in Antarctica.
Even if we said that the stunt was not only unnecessary but also dangerous, several readers from Argentina have tried to explain the mindset of the AAF after Malvinas (Falklands) war.
"For them [AAF pilots] flying ultra-low is a matter of pride" explains "Pampa", a reader who left an interesting comment on the blog post.
"That is how the Hercules broke repeatedly the British blockade, by day and night, until the last day. Only Hercules lost was during an exploration mission, as the AF lacked other planes suitable for the task, an almost suicide task, as it was done with the onboard radar and MK-1 eyeballs, and they paid with their lives because they have to fly at "normal" altitudes!!!"
Juanma Baiutti, another reader says: "The final flyby is quite common when leaving the base but it's made only when there are perfect conditions.As we dont have a very large air force, most of our C130 pilots that have antartic certification (not everyone do the Antarctic logistic flight) goes to Antarctica often. They all know about the weather there and their limitations. In fact, they all have flown the Twin Otter from Marambio for 6 months at least 2 times!"
Here's another cool video taken over there. This time it is not a low level flying but a normal landing with a touchdown extremely close to the camera.
Once again, a must see!
H/T to Emiliano Guerra for the heads-up
Related articles