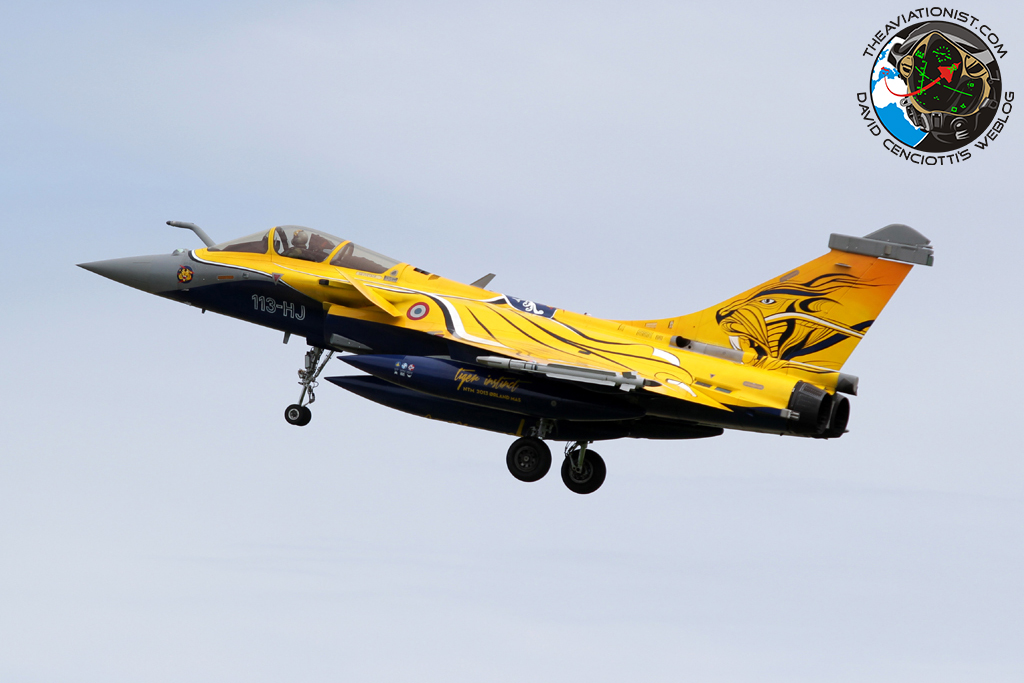 NATO Tiger Meet is an annual exercise that gathers squadrons sporting Tiger (or feline) emblems.
As already explained on previous posts about it, the most peculiar feature of the meeting is the fact that the planes that attend it, (often) get painted in spectacular, flamboyant tiger outfits, making the event a treat for all aviation photographers.
This year, among the most interesting special colors attending the exercise were the Polish Air Force F-16s, even if they lost part of their special liveries during the ferry flight to Orland, in Norway, home of NTM 2013.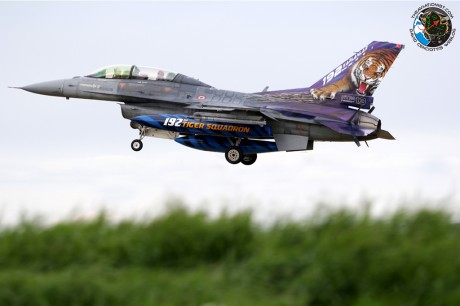 The Polish F-16 was covered in printed plastic, most of which, as said, peeled away: by the time it was included in the Open Day static, they had removed the very last remnants of same.
Anyway, the Polish Vipers weren't the only special colored planes to attend the Tiger Meet. In the following photos, taken by The Aviationist's Tony Lovelock, you can see most, if not all, the fancy Tigers that participated in the event 2013.
The weather Friday and more importantly Saturday was a disaster, the air show for the public on Saturday being cancelled, due to the low ceiling, and continual rain; hence, most of the following pictures were taken on Wednesday Jun. 19.
Image credit: Tony Lovelock
Related articles