Stunning images of Egyptian military helicopters maneuvering over Tahrir Square, Cairo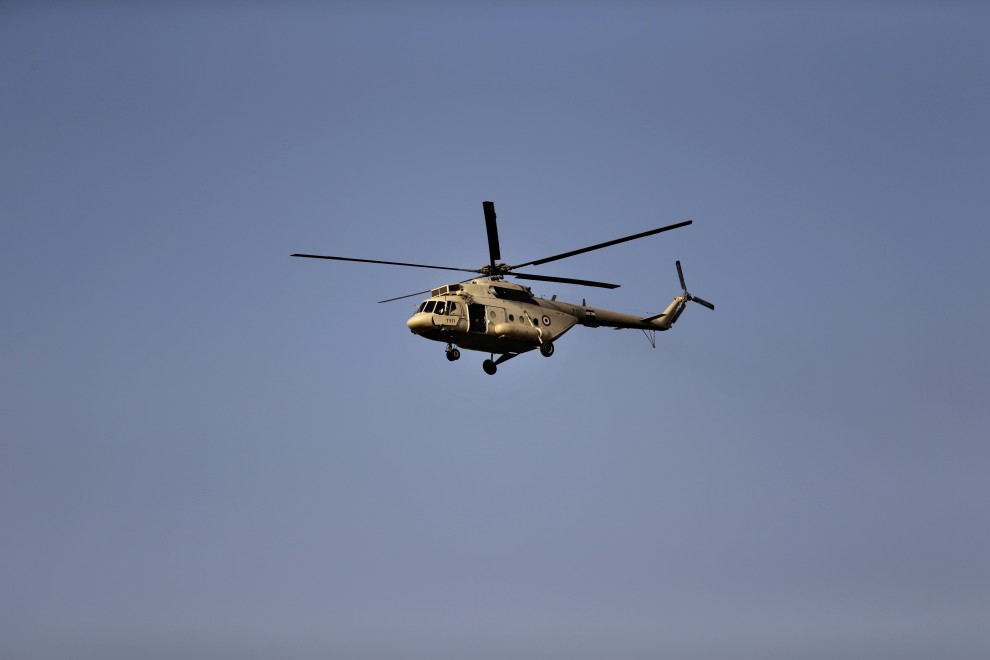 The following images were released by ANSA news agency.
They show AH-64 Apache and Mil Mi-8 helicopters overflying Tahrir Square, Cairo, during the anti-Morsi protests.
Previously, we have published some stunning images showing the same kind of choppers, targeted by hundreds of green laser pointers.
Image credit: ANSA
Image credit: AP
Related articles