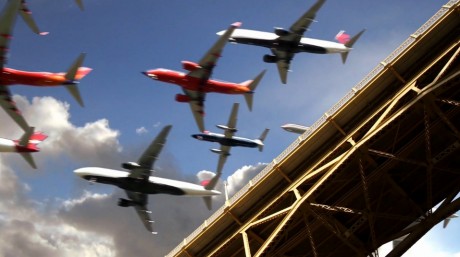 The following video was brought to my attention by Roberto Petagna, a few days ago.
It's a quite curious composite video created by photography and film professor Cy Kuckenbaker that shows every airplane that landed at San Diego International Airport on Black Friday between 10:30am and 3pm, in 25 seconds.
Watch a swarm of liners, reminding a huge formation of WWII bombers or some classic air war arcade game, landing on Nov. 23 at San Diego International, considered as one of the scariest airports in the US because of a high building (a multi-story parking garage) on runway 27 final and an elevated heavily populated residential area on the other end on the single runway.
If you want to know how the composite video was made, read here.
Related articles