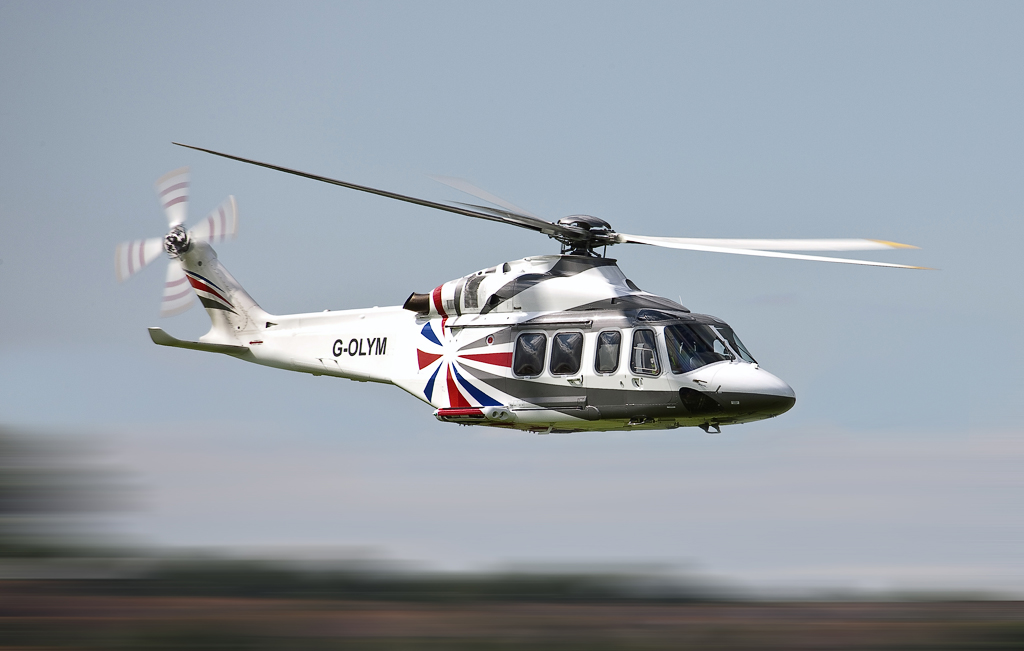 Although the presence of the Red Arrows at the opening ceremony of the Olympic Games has already been made public, the London 2012 Olympic Games show promises some rather funny helicopter action.
Details leaked so far through the organization's secrecy curtain are scarce, however rumors (and more detailed media reports) are spreading quite fast.
According to them an AgustaWestland helicopter is going to be the platform for the lauch of two unusual (stunt) skydivers: James Bond and Her Majesty the Queen Elizabeth II.
Whereas the fact that a 007 double will parachute into the stadium has been confirmed by several articles, I'm not sure the rumor of a skydiver dressed as the Queen is to be believed.
The helicopter flying during the opening stages of the show is believed to be the special colored AW139 (with registration G-OLYM) also featured in the famous Tower Bridge video.
Another helicopter will be part of the show: an AW.101 in the "Union Flag Burst" color scheme.
The +15-ton chopper, that will appear in the next James Bond's "Skyfall" movie, should drop 8 billion confetti into the stadium towards the end of the ceremony.
Finmeccanica's group company AgustaWestland has been selected as the sole supplier of helicopters for the Olympics and the Italian choppers also appear on some Olympics themed commercials from London 2012 sponsors.
Related Articles