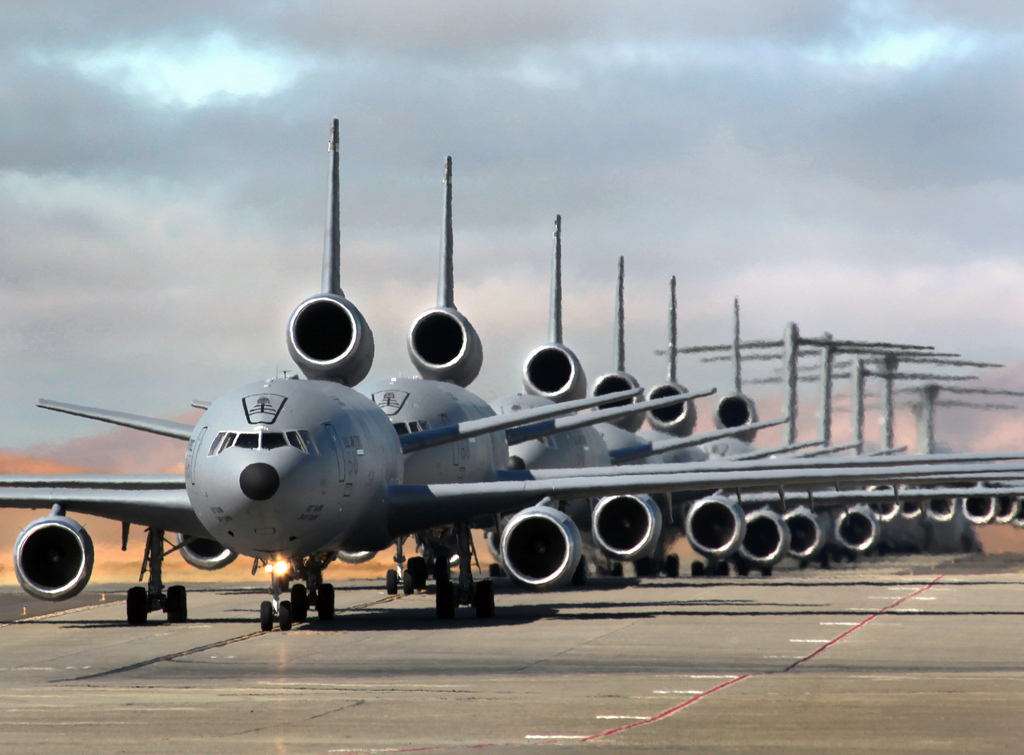 On Jun. 29, 2012, Team Travis conducted a mass launch of 12 cargo planes to test the ability of the local Air Mobility Wing to safely and smoothly launch a large number of aircraft in a matter of a few minutes.
The close interval taxi, widely known as "elephant walk", included six KC-10A Extenders, three C-17 Globemaster IIIs, and three C-5 Galaxies. Just a few can be seen in the following stunning photo!
Can you image the wake turbulence after the departure of the last aircraft?
Image credit: U.S. Air Force photo / Lt. Col. Robert Couse-Baker
Related Articles