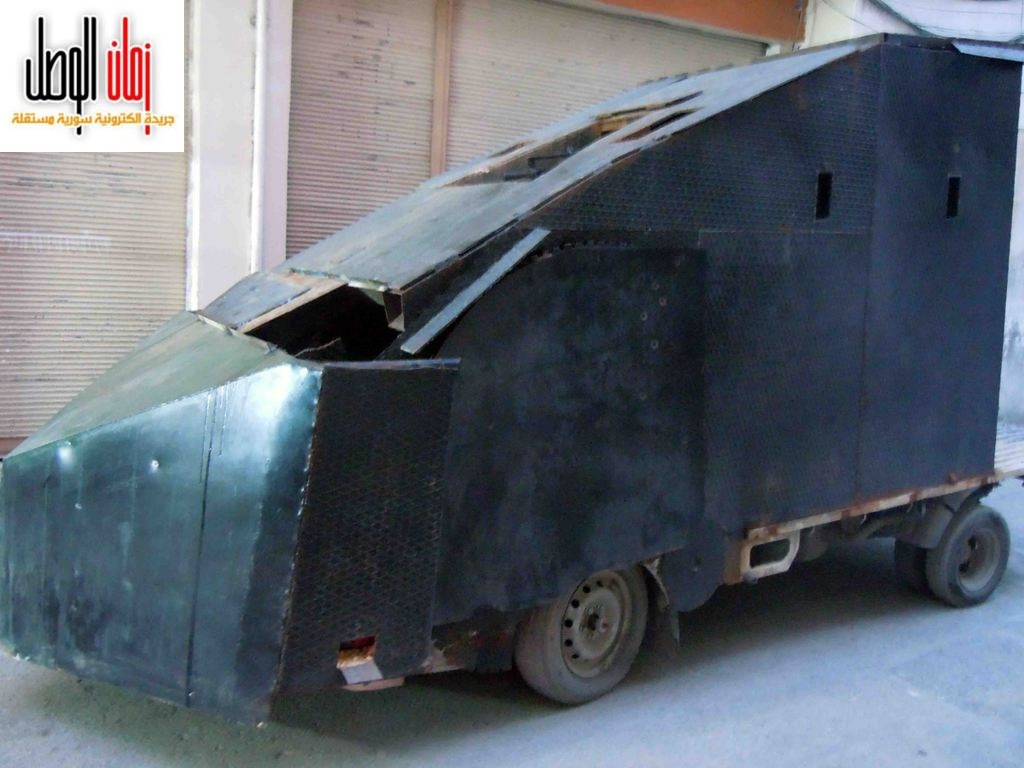 The following video, uploaded on Youtube on May 29, shows members of the Free Syria Army, using a gun mounted on a pick-up to target an overlying regime's Mil Mi-8 helicopter, at Alatareb, northern Syria.
DIY pick-ups equipped with rocket launchers, that reminded some Mad Max vehicles, were extensively used during last year's Libyan uprising.
Something much weird of the anti-aircraft pick up was recently spotted in Homs, Syria. It's a sort-of improvised Suzuki pickup converted into armored vehicle capable to open its way through barriers and sand bags, equipped with a Doshka machine gun.
Dubbed T-HOMS75 by the Zaman Al Wasl reporter that took the first pictures of it, the vehicle is operated by a crew three people (driver, gunner and assistant): the gunner stands behind the drivers cabine with the gun placed on top of it.
It is capable of a maximum speed of 80 km/h (due to the added weight) and gives protection against light and medium machine guns, allowing to move in places guarded by snipers.
Image credit: Zaman Al Wasl
Related Articles