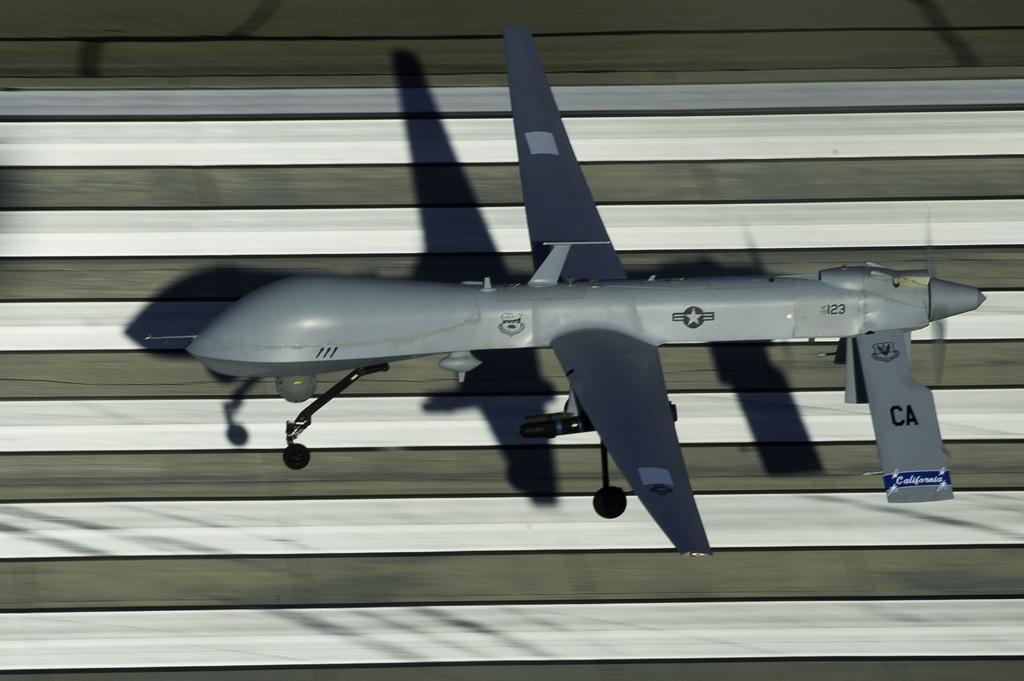 The social networking medium of Twitter is becoming a bit of a nightmare for covert CIA drone operations in the Yemen.  In fact, in near real time, each time a drone is heard or spotted, locals tweet robots' targets, details and whereabouts to their followers, using the Yemen hastag (#Yemen).
On May 18, MSNBC has run an interesting article in which it describes an attack on an alleged convoy of militants near the town of Shibam.
Although supposed to be covert, the strike was reported as a "missile strike on car in Wadi Hadhramaut" within minutes. Furthermore, a series of tweets published in the day prior to the strike, about drone suspiciously circling in the area during daylight (as opposed to the usual night activity), gave a hint that could have spoiled the subsequent deadly attack.
What becomes apparent when MSNBC describes the attack, is also the tactics being used against the terrorists: Shibam, a town with around 30,000 occupants, was plunged into darkness minutes prior to the missile attack, implying considerable influence in the hunt for these targets.
Even if only 2 percent of Yemen's population has Internet access, the U.S. are quickly becoming aware of the problem of instant news afforded by the local populace armed with Twitter. However, news of reconnaissance activity conducted ahead of a strike or account explaining the actions preceding the attacks can be more dangerous than the news that a strike is in progress.
This could lead the drone operators to operate with more discretion, at higher altitude and distance from the robots' targets.
On the other side, terrorists could use twitter to spread false news to try to divert deadly Predators, Reapers (or F-15E Strike Eagles…..) from Djibouti, elsewhere.
Provided that Al Qaeda terrorists are among the 2 percent Yemeni using the Web.
Written with David Cenciotti
Image credit: Air Force
Related articles