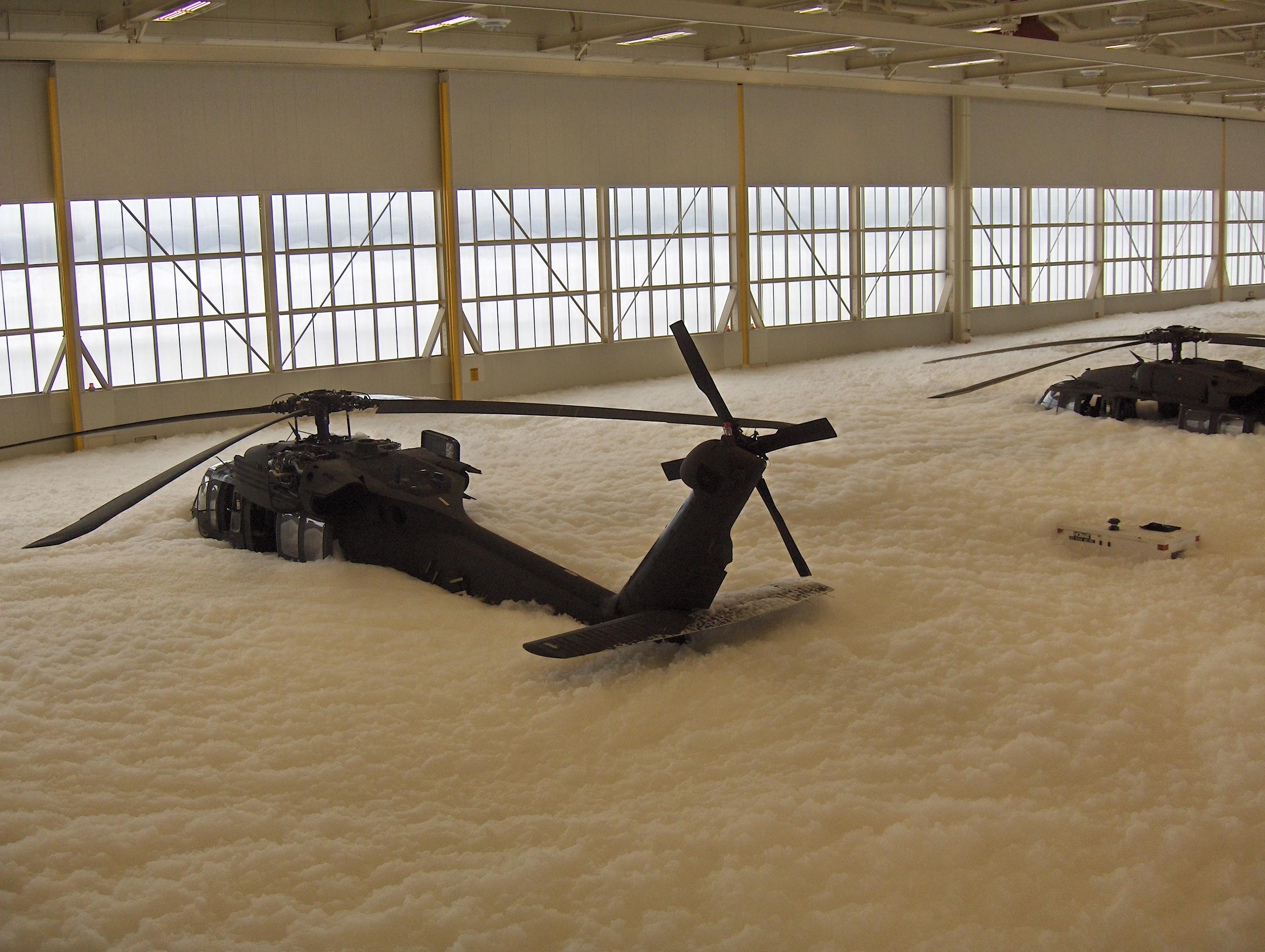 After publishing the articles about Eglin Air Force Base, Charleston AFB and Portland ANGB with images showing several hangars filled with foam after fire suppression systems accidentally went off at various U.S. bases, a reader of my blog sent me the following photographs.
Thet show the hangar floor and eight helicopters covered with 7 feet of foam at the Army Aviation Support Facility (AASF #2) at the St. Cloud airport. Barely visible (hence "stealthy"…) below the foam are UH-60 Black Hawk helicopters most probably belonging to the local based C Company, 2nd General Support Aviation Battalion, 211th Aviation Regiment (Air Ambulance), a Minnesota Army National Guard aeromedical evacuation company.
Although the following images prove that the problem is not only with the hangars at USAF bases, once again it looks a bit weird how frequent this kind of incident is within the U.S. armed forces.
Noteworthy, the doors of the helicopters are open: maybe it's better to keep them closed, in order to prevent the foam from damaging the aircraft instruments.
Image credit: Minnesota National Guard
Related articles