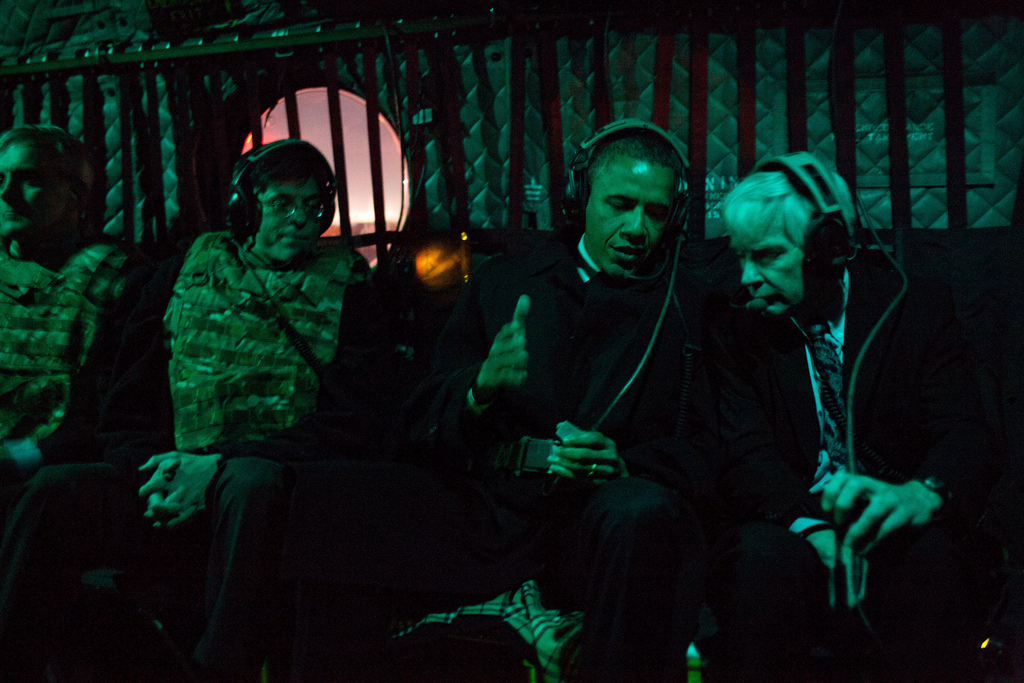 Just released by the White House, this photograph, taken on May 1, at Bagram airfield, shows Barack Obama talking with Ambassador Ryan Crocker aboard Marine One moments before the helicopter took off to bring the President, just arrived from Andrews AFB on board the Air Force One, to the Afghan Presidential Palace in Kabul.
Seated next to the President, from left, are Deputy National Security Advisor Denis McDonough and Chief of Staff Jack Lew.
Noteworthy neither Obama nor Crocker wear a flak jacket.
"Marine One" is the designation and radio callsign used by any helicopter with the POTUS on board. However, it is quite unlikely that the helicopter used this easily recognizable radio callsign for the dangerous trip in Afghanistan.
Official White House Photo by Pete Souza