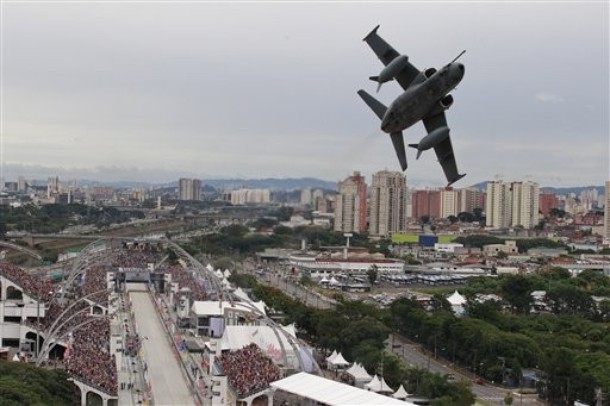 The following photo was taken on Apr. 29, 2012, during the IndyCar's Sao Paulo 300 auto race.
Although quite blurry, it shows a Brazilian Air Force AMX A-1 buzzing what I initially thought could only be a helicopter but I later identified as the rooftop of the Holiday Inn Sao Paulo Parque Anhembi, during the traditional race fly-over.
Even if the zoom may give the impression that the fighter bomber is closer than it actually was, I still believe that watching the combat plane and his wingman (not visible in the picture) from the top of the hotel during the fly-by must have been a memorable sight.
At least for an aviation geek.
Image credit: AP Photo/LAT, Michael L. Levitt