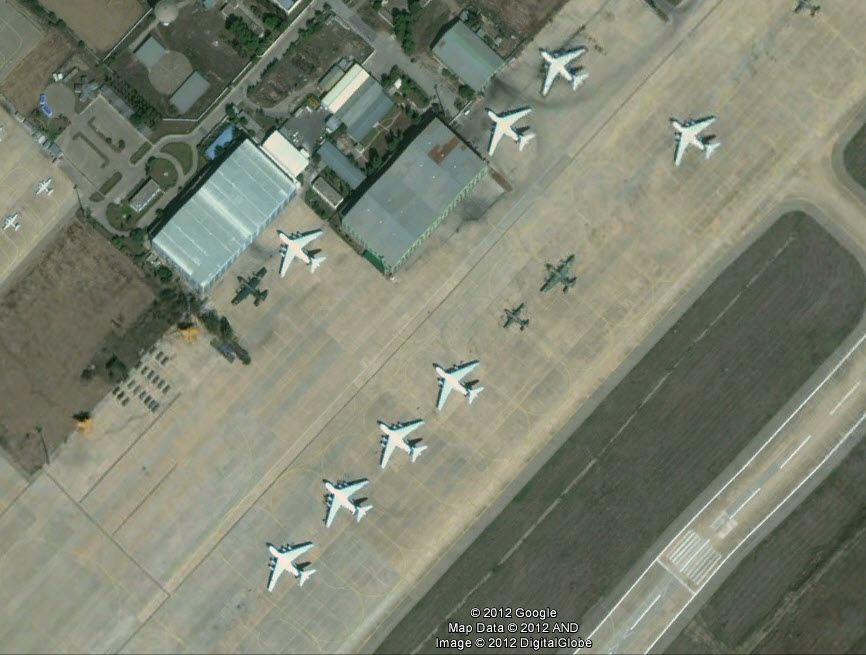 Even if some images have been disclosed in the most authoritative military forums (ACIG, Militaryphotos.net, etc), there are not so many videos about the Algerian Air Force Sukhoi Su-30s on the Internet.
One was posted on Youtube on Mar. 30, 2012. It's a bit long (about 7 minutes) but, from min 04:00 you'll find extremely interesting footage of the Algerian Flankers being refueled by Il-78 Midas
The 28 Algerian Su-30MKA are based at Ain-Beida airbase, in the northeast of the country while the six Il-78s tankers of the Algerian AF are based at Boufarik, 25 km southwest of Algeri.
Here's a screen dump from Google Earth showing a line-up of Il-76/78 at Boufarik (at least two are Il-78 since underwing pods are visible from the satellite imagery).
Related articles