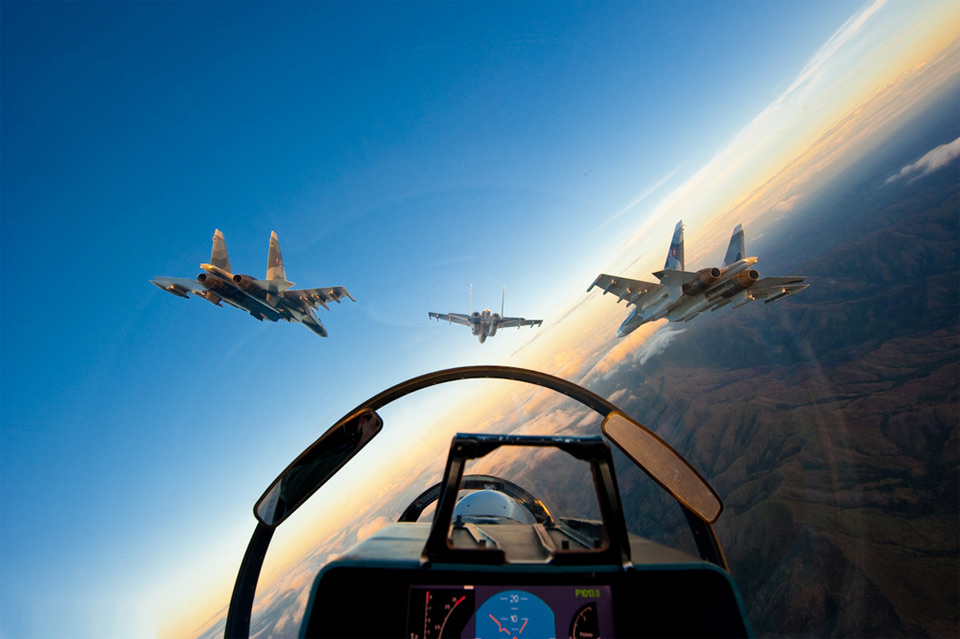 I've found this awesome picture almost by accident.
It was published on One Big Photo, a website that makes high resolution photographs of various subjects available to everyone. Usually, aircraft pictures you can find on photo/wallpaper sites are only spectacular images already published on several aviation-related websites.
The F-15E with lightning strike in the background photo, published also on Gizmodo, is an expample of those very well known images that arrive on photo websites months after being released by the U.S. Air Force.
However, the image taken by Sergio j. Padrón from the backseat of a Venezuelan Air Force Su-30MkII flying the slot position of a four-ship formation is not only extremely beautiful and interesting, but also rarer, although it was taken (according to the author's Flickr profile) in December 2009.
Image credit: Sergio j. Padrón via One Big Photo
Related articles