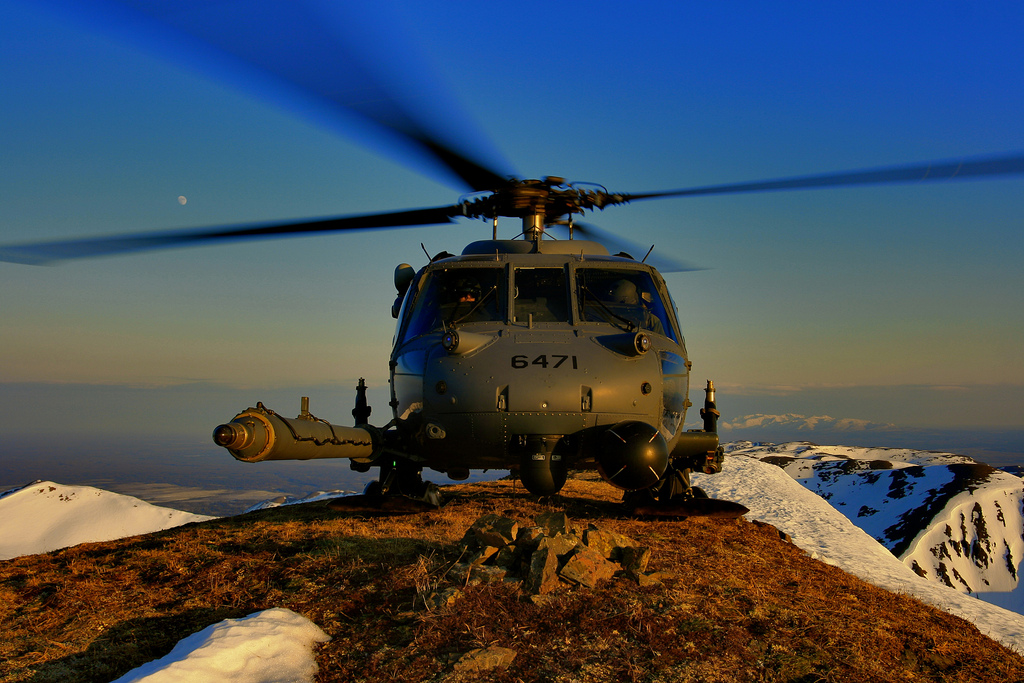 The following picture was uploaded few days ago on the official USAF Flickr photostream.
Here's the caption (highlight mine):
An Alaska Air National Guard HH-60G Pave Hawk helicopter practices high-altitude landing operations March 14, 2012. The primary mission of the Pave Hawk is to conduct day or night personnel recovery operations into hostile environments to recover isolated personnel during war. (U.S. Air Force photo by Master Sgt. Sean Mitchell)
By accident while was watching the image, my attention was caught by the date shown on the right hand column of the Flickr page, showing that the image was actually taken on May 5, 2009.
Since Flickr uses the EXIF data of the file to determine the date, I assumed that the image was taken in 2009, unless the camera date was set wrong.
Obviously, when I posted the following message to the The Aviationist Facebook page (and retweeted it on Twitter):
USAF caption says this photo was taken on Mar. 14, 2012. Flickr via Exif says May 2009. Who lied? http://bit.ly/GL1sZE
while many followers replied that Exifs are quite unreliable since date and time cand be mis-set on the camera, others affirmed that, although possible, it is quite uncommon that the date can be set wrong by professional photographers.
However the solution of this little mystery was given by Mark Brueschke, a follower of the FB page who lives in Alaska. Indeed, Mark noticed that the moon was in the wrong quarter for the period: on Mar. 14, 2012 the moon was in the last quarter, while the one depicted in the photo is between the first quarter and full moon, exactly how it should have been on May 5, 2009.
Furthermore the amount of show at elevation is not coherent with the one he saw in March on this year when there was snow on all elevations above 100 m.
So the image was really taken in 2009.
Ok, we've proved the USAF lied, but it's no big deal. Maybe they just needed an image to be uploaded on Flickr and, since the one taken in May 2009 was not previously used, they uploaded it.
However this episode should remind everybody the risk of using digital technologies which embed so many information that can be exploited in various ways.
Few days ago Helihub published an article about four Apaches lost in 2007 thanks to the smartphone geotagging.
In few words, in Iraq, insurgents were able to determine the exact location of AH-64 Apache helicopters and successfully attack them because some soldiers had taken pictures on the flightline and uploaded them (including geotagging data) to the Internet.
Related articles