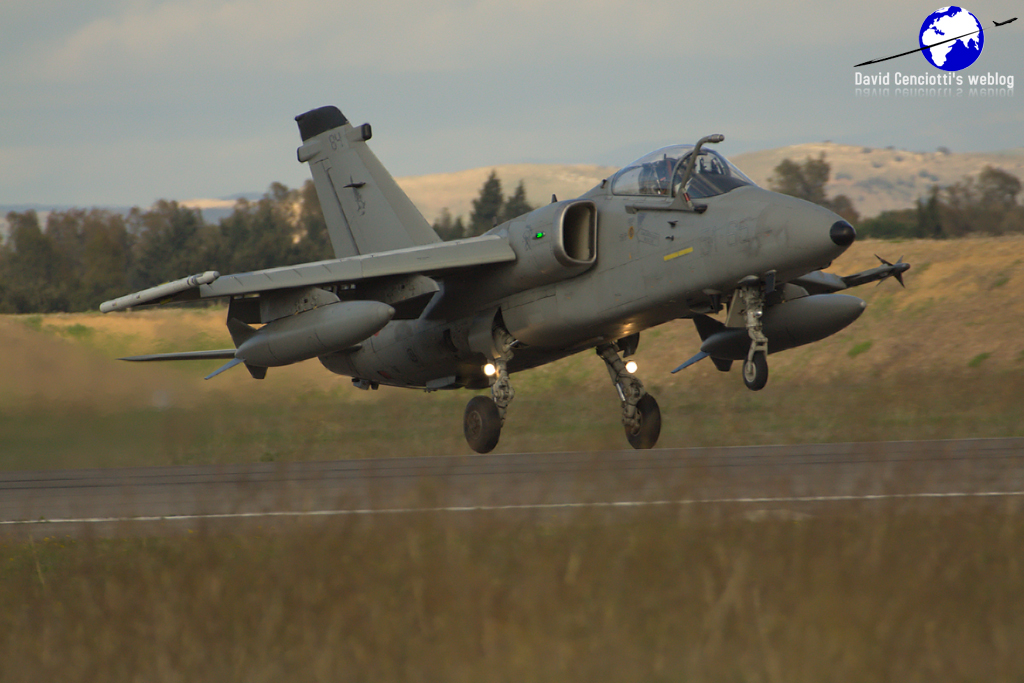 A video, showing the images recorded by a Recce Lite pod of an AMX and transmitted to a ground unit equipped with a Remote Optical Video Enhanced Receiver (ROVER) via data-link during a reconnaissance and surveillance mission in Afghanistan was made available by the Aeronautica Militare (Italian Air Force, ItAF) on Dec. 2, 2010, one year since the 4 "Ghibli" of the Task Group "Black Cats" deployed to Herat, Afghanistan. In the video, the Italian pilot informs a French military of a possible threat posed by two insurgents with "weapons in their hands" hidden in a canal, possibly preparing an ambush for the convoy.
The Italian AMXs, that arrived in theatre on Nov. 5, 2009, have already flown 1.800 flying hours during 700 ISR (Intelligence Surveillance Reconnaissance) day and night sorties above the Afghan territory. The early detection of hidden insurgents preparing an attack to the ground forces is one of the most important tasks performed by the AMXs (that are equipped only with a Recce Lite pod and their 20 mm M61A1 Vulcan gun) that, on the other hand, as any other bomber operating in theatre, are almost unuseful when performing the so called "show of force", a noisy "dry" low level flyby aimed at getting the insurgents scared; the insurgents hide until the fighters are far enough and get back to their activities extremely quickly….attack helicopters, ground forces and HUMINT are much more effective to flush out the terrorists from their coves.
The following pictures show the Italian AMX ACOLs departing for a training sortie during Ex. Vega 2010.