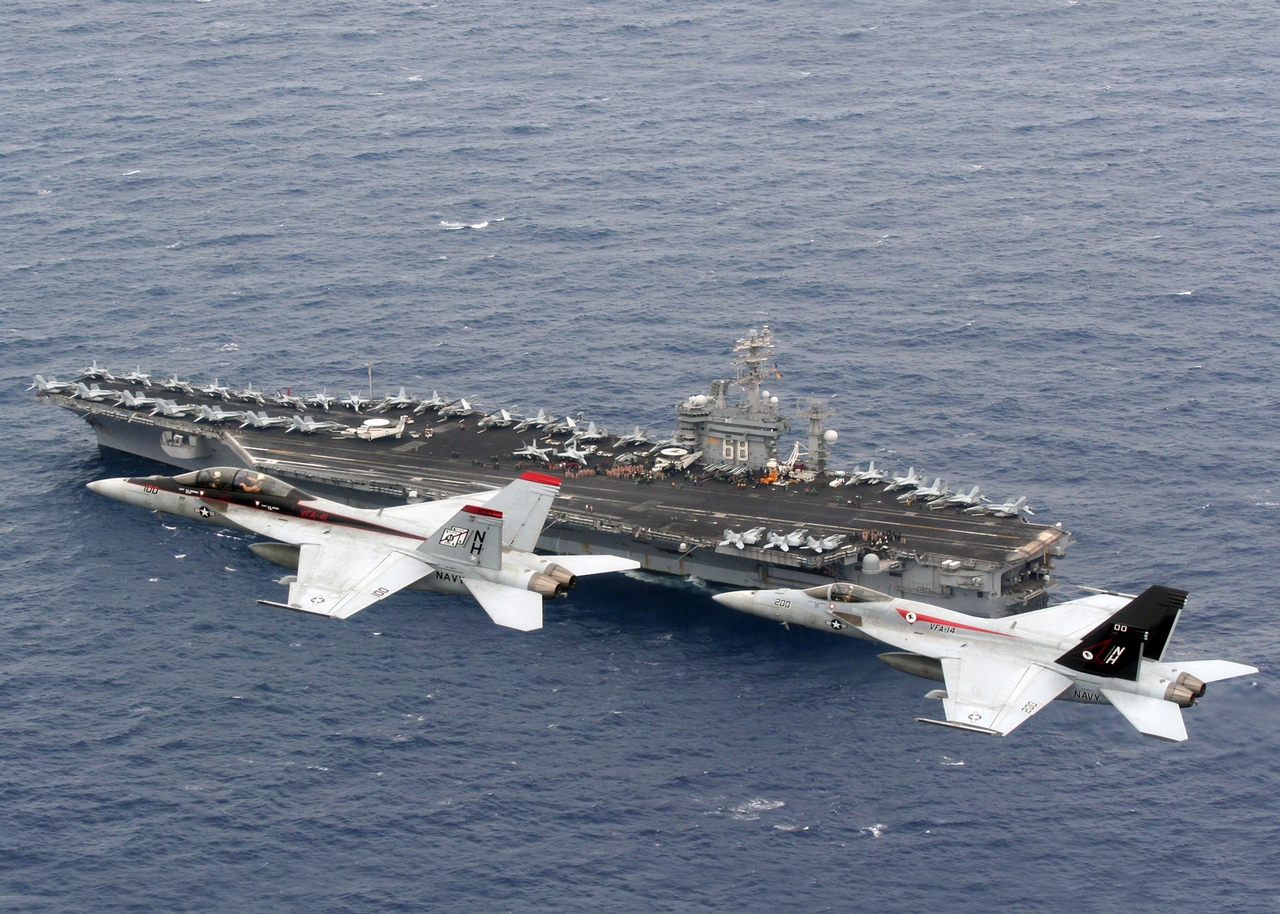 During my visit to the USS Nimitz in the Indian Ocean last month, I had the opportunity to see the Boeing F/A-18E/F Super Hornets in action. The Super Hornet is a 4.5+ generation naval multirole aircraft that was delivered to the US Navy in 1999 to replace the F-14, the S-3 and, in the long term, the F/A-18C and D Hornet.
Even if the "Rhino" (as the aircraft has been dubbed to distinguish it from the "legacy Hornet") is the most advanced aircraft in the USN inventory, its replacement is already flying and undertaking flight testing: on Nov. 15, the first Lockheed F-35B Joint Strike Fighter (JSF) landed at Naval Air Station (NAS) Patuxent River, Md. The test aircraft, known as BF-1, after departing from Lockheed facility in Fort Worth, landed at Pax River after a stop in Dobbins Air Force Base, Ga.
BF-1 is the first of five test F-35B STOVL (Short Take-Off Vertical Landing) variants to be assigned to the air station. BF-2 is expected to arrive by the end of this year and BF-3 will follow shortly behind that, Lockheed spokesman John Kent said. The air station also will be home to three Navy carrier test variants. Before the aircraft can complete its first vertical landing, it must go through a transition phase. When regular airplanes fly, lift is created from the wing. But for hovering jets such as the F-35B, it is created from the jet itself. The transition phase is expected to include a series of flights, during which the aircraft will practice slowing down and transitioning lift from the wing to the jet — a critical step before an actual STOVL flight. Additional testing will include flying with different weight loads and ordnance payloads, according to a Marine release. "I'm anxious to have our engineers, our test pilots and our operators get their hands on this jet, and then see what we can do to turn test points and sorties at a rapid rate during the coming months," said Lt. Gen. George J. Trautman, the deputy commandant for aviation, in a release. Eventually the Joint Strike Fighter will replace the F/A-18 Hornet, AV-8B Harrier, and the EA-6B Prowler. Marine Fighter/Attack Training Squadron-501, the first squadron that will train Marine JSF pilots and maintainers, is expected to stand up at Eglin Air Force Base, Fla., in April 2010 as part of the Joint Integrated Training Center. The first operational squadron will stand up in 2012. Even the Marina Militare (Italian Navy) is expeceted to receive 22 naval JSF that will replace the AV-8B+ Harrier and will operate from the new Italian aircraft carrier Cavour (that can accomodate 8 – 10 F-35B).
An F/A-18F of the VFA-41 and an E of the VFA-14 overflying USS Nimitz (courtesy USS Nimitz)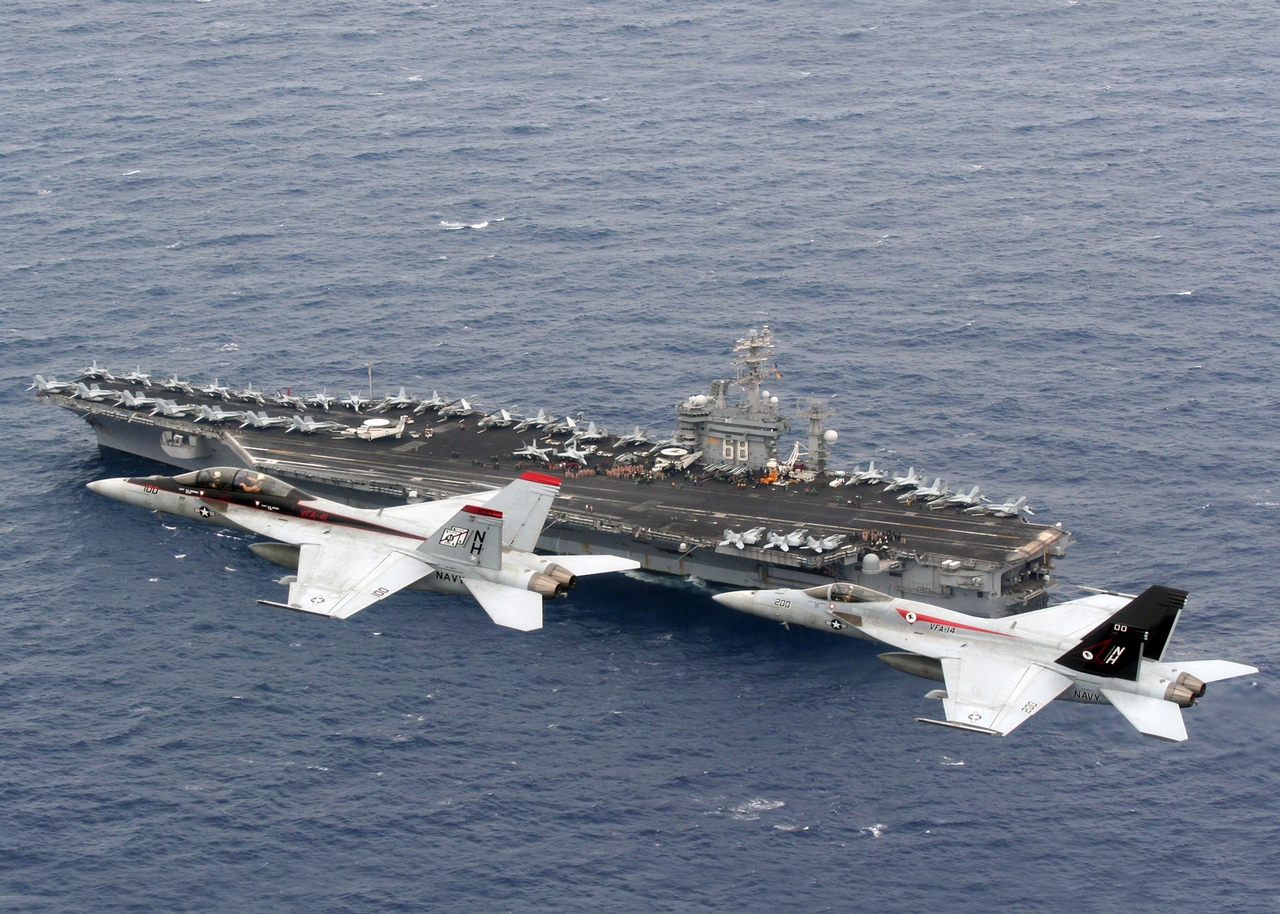 The BF-1 arrives at Patuxent River (Lockheed)