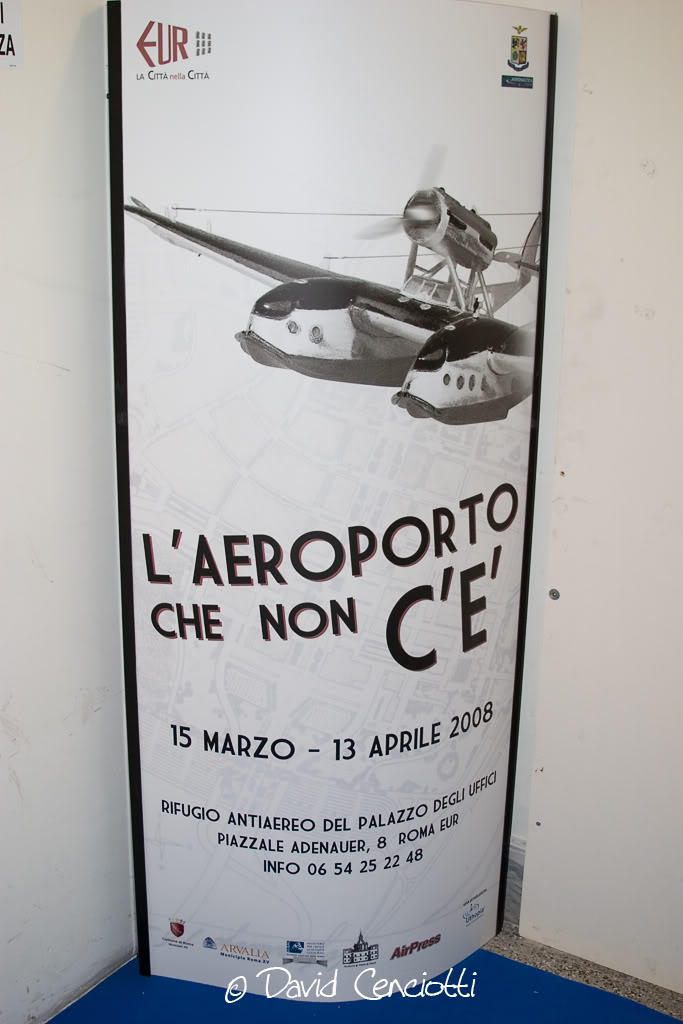 In April, I've had the opportunity to attend an interesting exhibition held in Rome that dealt with the project of the Magliana water airport. The exhibition, whose title was "L'aeroporto che non c'è" (whose translation could be more or less "the airport that doesn't exhist" provided many previously unveiled details about the airport that was to be built in Rome to bring prestige to Italy for the E42 Universal Expo (that did not take place because of World War II). In a large area located in the SW of Rome (an area comprising the current EUR and Magliana districts), in the period between 1930 and 1940, the Fascism had planned to erect an intercontinental seaplane station equipped also with a "normal" runway needed to serve "normal" aircraft. In fact, in that period, Italy's Regia Aeronautica, born as an independent service since March 28th 1923, was among the most active players in the World of Aviation and seaplanes and long range flights were Italian specialities: in 1927, Francesco De Pinedo flew a seaplane from Italy to Australia to Japan and back; in 1928 Umberto Nobile piloted the airship "Italia" on a polar expedition; in 1933, Italo Balbo, Mussolini's Air Minister, led a formation of 24 SM.55X seaplanes on the his second crossing of the Atlantic for a transoceanic round trip from Italy to the US; in 1934 Agello on-board a M.C.72 seaplane at an average speed of 709 km/h achieved the fastest speed ever reached by a piston engine seaplane, to name but few.
The exhibition provided many documents and pictures about the Italian long range experiences as pictures below show.
The airport was not built for many reasons. First of all the increasing costs associated with the ambitious project. Second, the chosen area was flooded by the Tiber river. Ultimately, the worsening political and economical situation that led to the WWII compelled the regime to focus on other things.
What made the exhibition really special, was also the location that was chosen to display: an anti-raid bunker built between 1937 and 1939 below one of the buildings in perfect fascist achitectural style of the EUR district. The infrastructure, whose surface is 475 sqmt was created as an independent underground location and it is equipped with all the services required to host people for many days comprising a sick bay and an internal ventilation system and a lighting system fed by a dynamo activated by two bikes.
The following pictures provide a view of both the bunker and the exhibition.