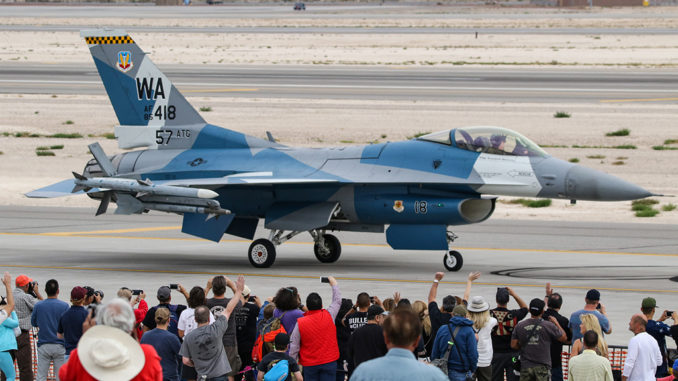 Concern and Cases of COVID-19 Shutter Non-Essential Military Aviation Globally.
As global concern over the spread of COVID-19 continues, military aviation has been significantly affected. Three major stories surfaced today: The Royal International Air Tattoo or "RIAT" airshow has been cancelled. The U.S. Air Force has confirmed that a NATO service member has tested positive for COVID-19 at Nellis AFB, Nevada, during the ongoing Red Flag 20-2 exercise, and Red Flag Alaska exercise has been cancelled.
The Royal International Air Tattoo cancellation was announced today on the show's official website. The site carried the message, "It is with enormous regret and disappointment that we have to announce the cancellation of this year's Royal International Air Tattoo, due to take place from Jul. 17 to 19, as result of the challenging and unprecedented environment presented by COVID-19."
Correspondent for TheAviationist, Matt Haskell, was assigned to cover the show. Haskell said Friday morning that, "While it is unfortunate to see the show cancellation, only the second in its long history, it makes complete sense. While I am sad to not be covering the show due to the cancellation, I commend the organizers for making the right call."
In a press release from the official Nellis AFB website, public affairs personnel wrote, "A NATO service member at Nellis Air Force Base, Nev., has tested positive for Coronavirus (COVID-19). This is the first confirmed case at Nellis. The service member, who was at the base for Red Flag 20-2, entered isolation at the time of symptom onset and will remain in isolation in accordance with CDC protocols. The service member has received medical treatment. We are following CDC guidance for personnel who had close contact with the affected individual. Flight operations for Red Flag 20-2 had already concluded and participating personnel are in the process of returning to their home stations." The official news release did not indicate which nation the person infected with COVID-19 was from.
I'm not sure what was the briefing/debriefing format at Nellis was during 20-2, if any protection measures were in place before COVID-19 escalated in the U.S. but let's hope it wasn't the one I've seen in other airbases, with 30 aircrew members or more stuffed in a single room.. https://t.co/3SCkQkrRNq

— David Cenciotti (@cencio4) March 20, 2020
In a separate news release issued by public affairs from Joint Base Pearl Harbor-Hickam for the U.S. Air Force Pacific Air Forces, officials reported that, "After careful consideration and coordination with participating nations, Pacific Air Forces has cancelled Red Flag-Alaska 20-1 scheduled for April 30 to May 15 at Eielson Air Force Base and Joint Base Elmendorf-Richardson, Alaska. The decision to cancel follows Department of Defense travel restrictions on domestic travel implemented on 16 March in response to the ongoing outbreak of COVID-19. The health of our forces and local communities is a top priority. Red Flag-Alaska is a Pacific Air Forces-sponsored exercise designed to provide realistic training in a simulated combat environment with primary flight operations over the Joint Pacific Alaska Range Complex."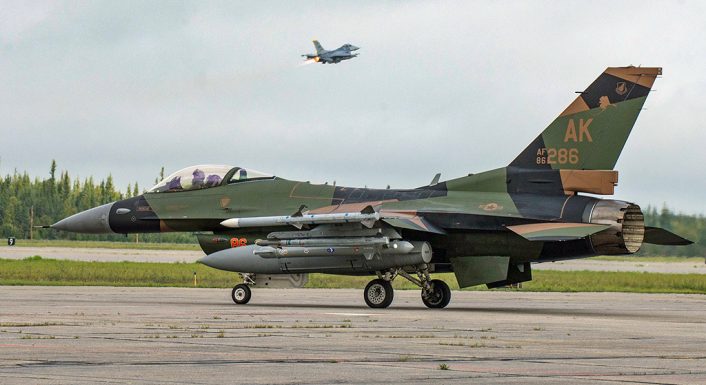 As news of more exercise and aviation event cancellations surface, aviation enthusiasts around the world are wondering when we may see a return to normalcy in airshows and military exercise scheduling. In a story published today, Health and Science Correspondent for the BBC World News, James Gallagher, wrote that, "Prime Minister Boris Johnson has said he believes the UK can 'turn the tide' against the outbreak within the next 12 weeks and the country can 'send coronavirus packing'. Gallagher went on to report that, "But even if the number of cases starts to fall in the next three months, then we will still be far from the end. It can take a long time for the tide to go out – possibly years."