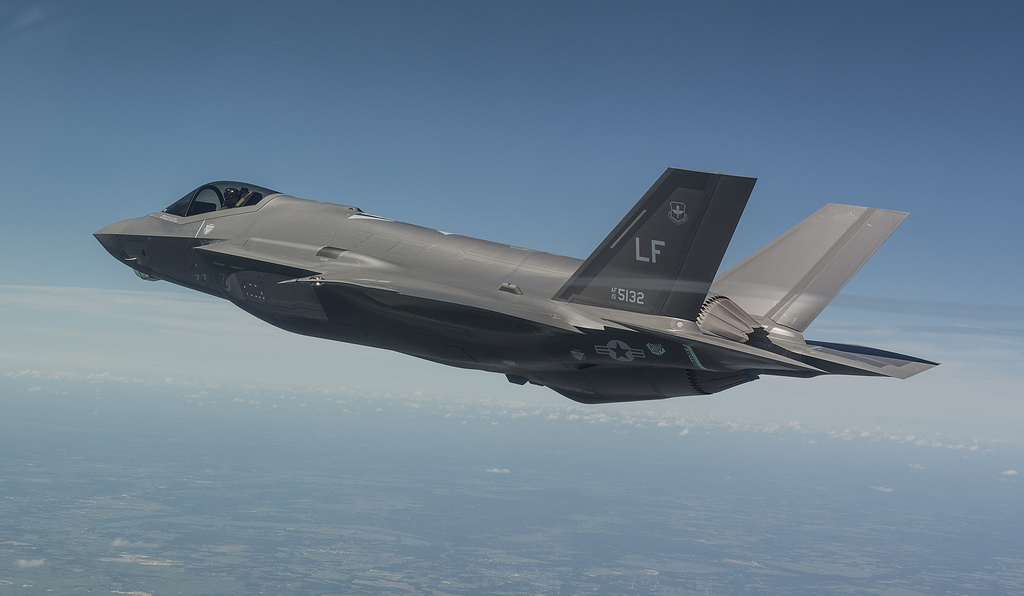 According to several media outlets, the Belgian Air Force has picked the Lockheed Martin F-35.
Belgium may become the 12th country to join the F-35 program. Citing Government sources, Belga news agency reported on Oct. 22, 2018 that a decision has been made to pick the U.S. 5th generation stealth aircraft over the European Typhoon to replace its fleet of 54 F-16s, whose phase-out is expected between 2023 and 2028.
A defense ministry spokeswoman declined to comment on the government's decision, Reuters reported.
Belgium has been deliberating for years over the purchase of new aircraft: the order for jets, estimated to be worth 3.6 billion Euro (4.14B USD), had been expected ahead of the NATO summit in Brussels in July. The initial bid expired on Oct. 14, 2018 but on Belgian request the deadline was postponed to Oct. 29, as the government did not want to make any decisions in the run-up to the municipal elections.
Now, it looks like the decision has eventually been made, although not formally.
With the F-35 the Belgian Air Force would become the fourth European operator to replace its F-16s with the Lightning II: the other ones are the Netherlands, Norway and Denmark. Moreover, if confirmed, the win would be a great boost to Lockheed Martin's commercial efforts in Europe and a setback for the Britain-led Eurofighter lobby. The F-35 has long been considered the top candidate: according to the Belgian newspaper DeMorgen it turned out that the F-35 was the better choice both technically and in terms of price, compared to the Eurofighter. One of the requirements considered to be pushing more on the American aircraft side is the F-35's ability to drop B-61 nuclear bombs: the Lightning II is the only competitor able to deploy freefall nuke bombs. If the Belgians wanted to keep their ability to deliver U.S. nuclear bombs, stored at Kleine Brogel, the Lockheed Martin's LO (Low Observable) F-35 was the only viable option.
Actually, earlier this month, the Belgian media outlet Knack published a report, based on internal Belgian MoD leaked documents, according to which the Belgian Air Force allegedly manipulated the fighter competition so that the F-35 would be the only winner. The allegations have been strongly denied by the Belgian authorities but some doubts (for instance those surrounding the actual pricing) have yet to be clarified.
Meanwhile, Belgians had their first look at an F-35A Lightning II on Sept. 8-9, when an Italian Air Force F-35 made its European airshow debut and was one of the highlights fo the Belgian Air Force Days at Kleine Brogel.