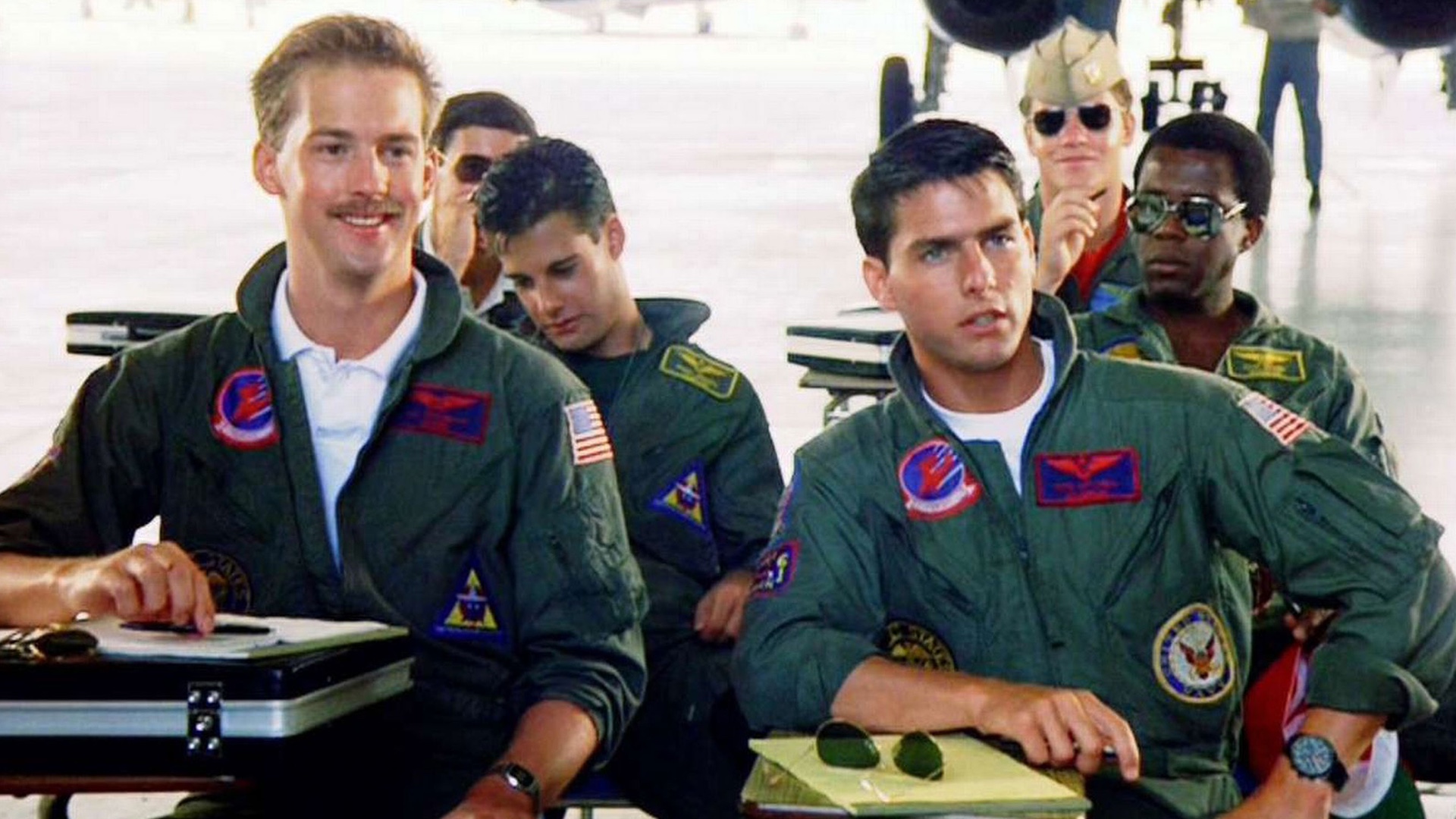 Hollywood Has Been Rife with Top Gun Rumors. Here Are the Most Recent Ones.
Three actors have been tipped by Hollywood insiders as top choices to play the son of LTJG Nick "Goose" Bradshaw in the upcoming "Top Gun: Maverick" slated for release in July, 2019. Entertainment industry news outlet CinemaBlend.com writer Nick Evans, reported last night that, "The son of Goose is set to have a key role in the film and casting is underway for the part. The frontrunners are Nicholas Hoult, Glen Powell and Miles Teller."
As every Top Gun fan knows, "Goose" died in a tragic training accident in the original film when "Maverick" (Tom Cruise) flies his F-14 Tomcat through the wake vortex of "Iceman's" Tomcat, flaming out both engines and being forced to eject. "Mav" gets out OK, but LTJG Nick "Goose" Bradshaw collides with the aircraft canopy as it is blown off the F-14 Tomcat during the ejection. Tragically, he does not survive.
Reporter Nick Evans went on to talk about the potential significance of the new character in "Top Gun: Maverick":
"When we first heard about Goose's son being in the sequel last year, it seemed that he might be named Wrigley and will immediately butt heads with his instructor Pete Mitchell at Top Gun class. This will potentially be an antagonistic relationship between teacher and student in the beginning, which makes sense considering Goose was killed while flying with Maverick."
In other "Top Gun: Maverick" rumors flying fast and low around Hollywood and on the set at Naval Air Station North Island on Coronado Island, San Diego, entertainment reporter Ryan Scott of MovieWeb.com reported on June 6, 2018 that, "[Kenny] Loggins would return to help out with the movie's soundtrack. It sounds like that's going to happen, as he's going to put a new twist on "Danger Zone" with a younger artist."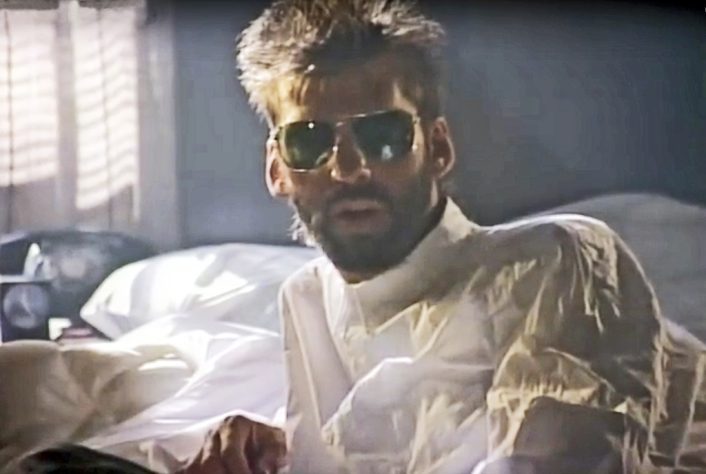 Musician Kenny Loggins told reporter Ryan Scott that, "I met Tom Cruise on Fallon and I asked him that question. He said 'Of course we have to use Danger Zone.' So, I'd probably do it maybe as a duet with a young act. I'd like to work with, well there's young and then there's young…we have some feelers out there. Some pretty cool rock acts. The rockers that I'm interested in are male."
There have been no confirmations so far about the soundtrack from Paramount Pictures, the studio producing "Top Gun: Maverick", or from Kenny Loggins' agent, Michael Jensen of Jensen Communications.
As we reported previously on TheAviationist.com, the plot for "Top Gun: Maverick" will likely introduce dramatic conflict between the world of traditional manned-fighter aircraft like the F-14 Tomcats (made famous in the original film) and their more modern replacements and the emerging role of Remotely Piloted Aircraft (RPA) or "drones" like the U.S. Navy's new X-47B experimental remotely piloted aircraft and the Navy's giant MQ-4C Triton UAVs. Tin the real world, MQ-4C Tritons are to be deployed to Guam for surveillance missions in the region this summer, so the plot for "Top Gun: Maverick" has particular relevance. The first photos teased on social media from Tom Cruise show a Boeing F/A-18E/F Super Hornet, suggesting the Navy's new F-35C Lightning II, the carrier-launched variant of the Joint Strike Fighter, may not have made it through auditions for the movie's airplane cast.
Image credit: Paramount Pictures