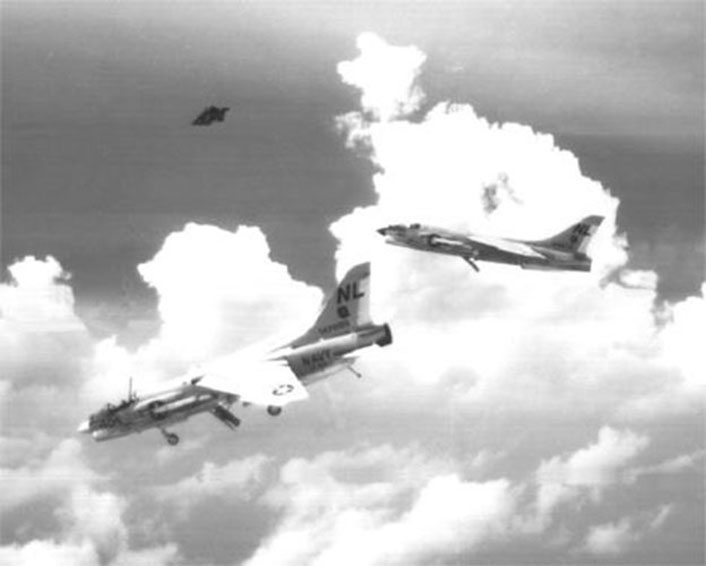 The ejection from an F-8D Crusader as seen from an RF-8 photo bird.
The photos showing a pilot ejecting from a VF-154 F-8D on Oct. 14, 1965 are particularly famous, as it was the first time such a sequence had been captured on film.
On that day, Lt. Jack Terhune, flying F-8D BuNo 147899 (NL 406), was hit during a raid over North Vietnam. Although he managed to return "feet wet" (meaning that the stricken plane reached the Gulf of Tonkin) he could not recover aboard USS Coral Sea. Accompanied by as many as four Crusaders, including an RF-8 flown by Lt. JG Roy A. Zink of VFP-63, the aircraft flew as close as possible to the "boat" until it lost all of its hydraulic fluid. As a result, all of the flight controls, landing gear, hook, flaps etc became unusable, forcing Lt. Terhune to eject.
The sequence was filmed by Zink from the RF-8, using his starboard camera.
Terhune was rescued by a SAR helicopter dispatched from USS Coral Sea.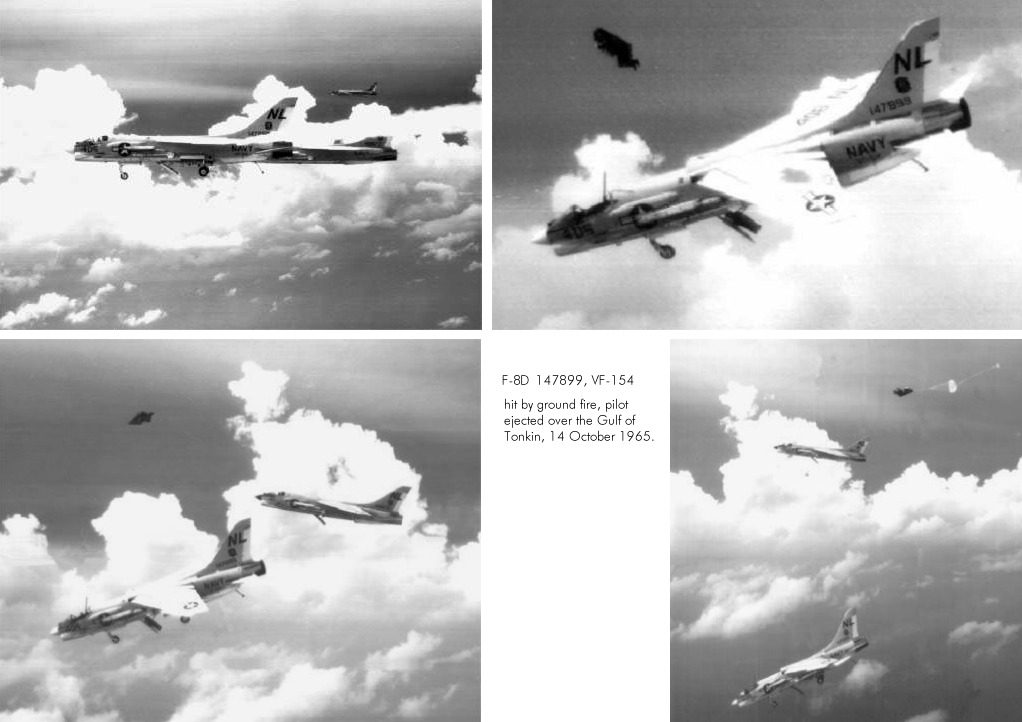 H/T @clemente3000 for posting the top image on Twitter, bringing this story to my attention. Image credit: U.S. Navy/Wiki. More details on the photo sequence can be found on USS Coral Sea Tribute website.